In an unprecedented move, Vietjet has completed its network between Vietnam and Australia's east coast by launching a direct flight from Ho Chi Minh City to Brisbane. The new route is the first of its kind, creating a seamless connection between Vietnam and Queensland.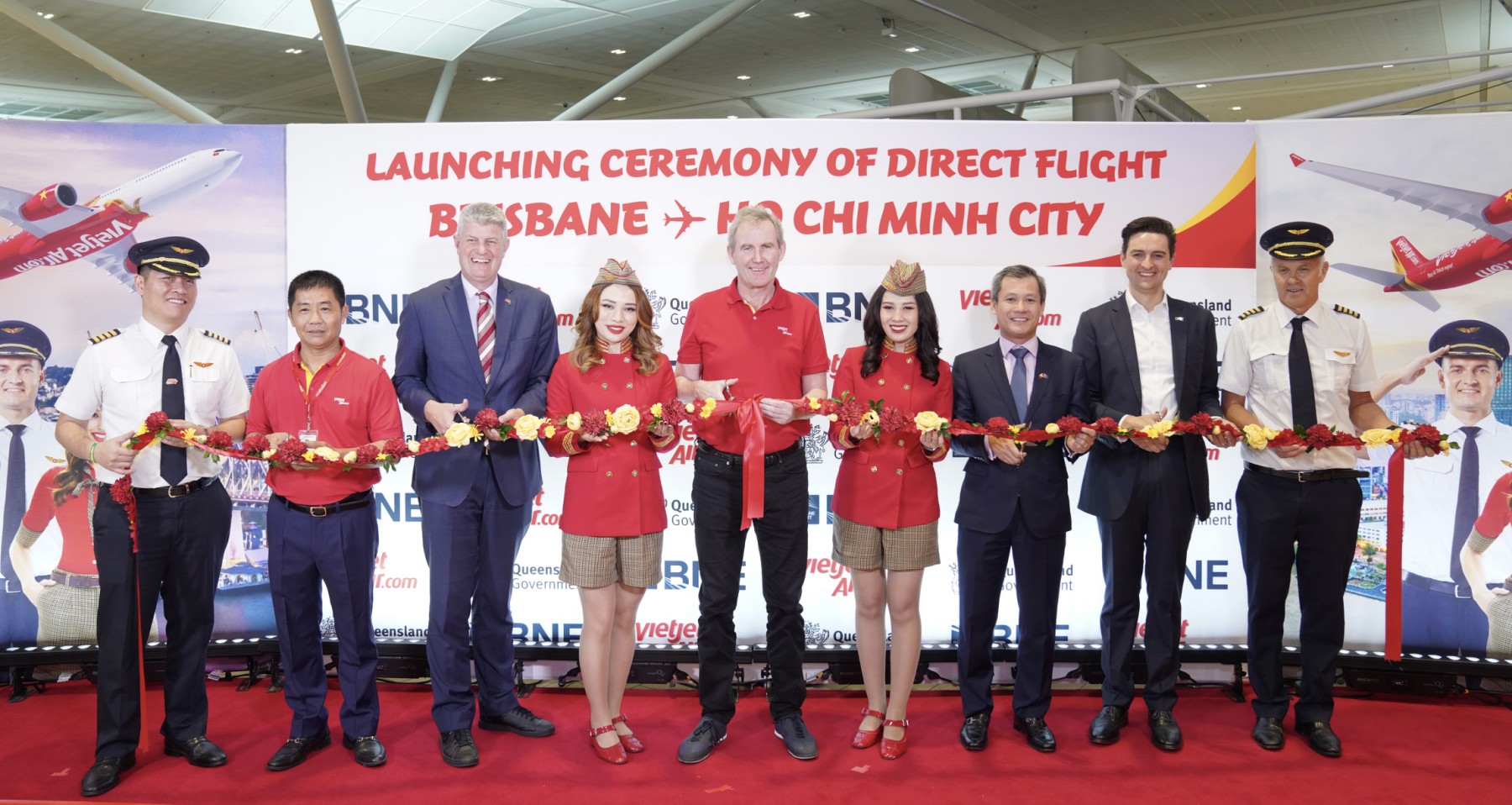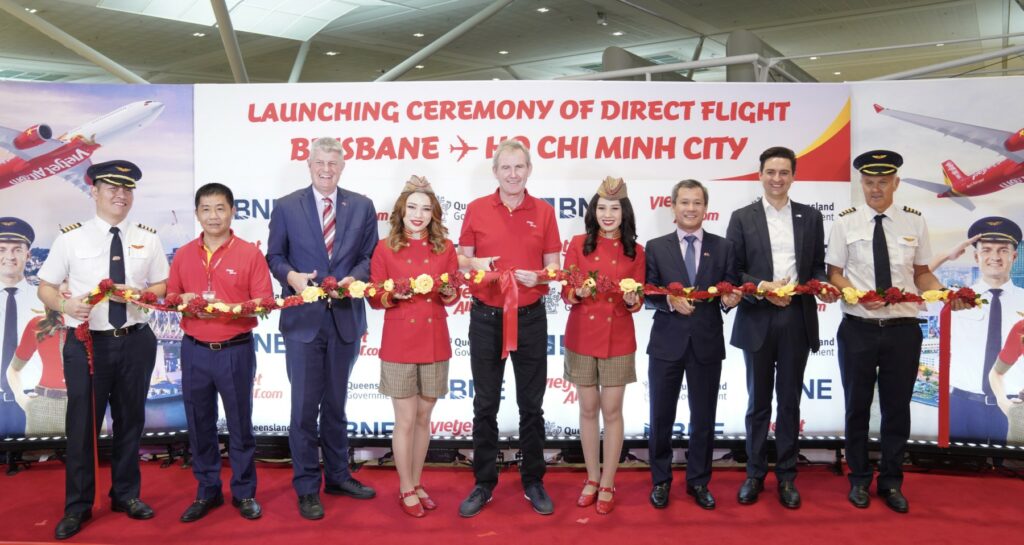 A Breakthrough in Air Travel: Direct Flights from Ho Chi Minh City to Brisbane
Operating twice a week on A330s, the new services are scheduled every Monday and Friday. Departing from Ho Chi Minh City at 10:05am local time, the flights land in Brisbane at 9:10pm local time. The return journeys are planned to take off from Brisbane at 11:10pm local time, arriving in Ho Chi Minh City the next day at 4:50am local time.
Michael Hickey, Chief Operating Officer of Vietjet, said, "Vietjet's direct flights between Ho Chi Minh City and Brisbane will ease the travel between the two localities, countries and across the region. Our crew and leaders warmly welcome our passengers on a comfortable, joyful journey with Vietjet."
Extending Flight Connections and Adding More Flexibility for Passengers
Vietjet is not only revolutionising travel for Vietnamese and Australian residents but also offering an alternative route for passengers flying between Kuala Lumpur and Brisbane via a daily transit in Ho Chi Minh City.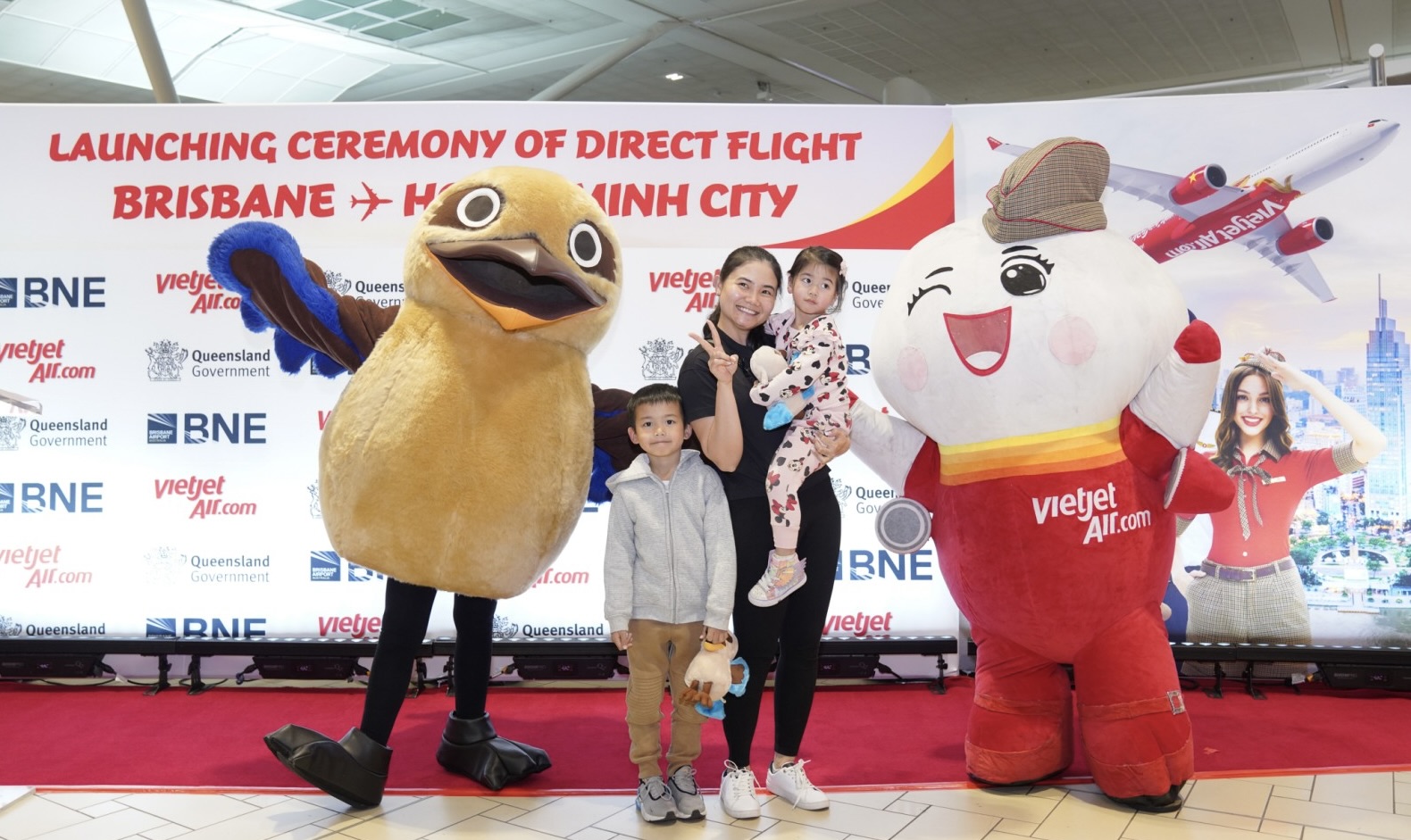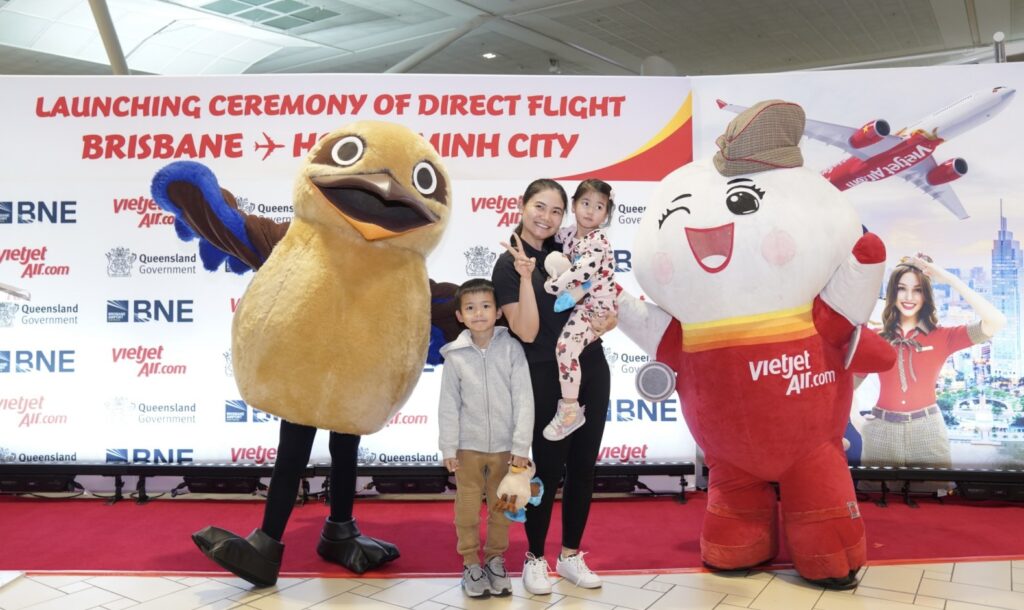 Moreover, the airline already operates eight weekly return flights to Australia, with services available to Sydney, Melbourne, and now, Brisbane. Flight frequencies between Sydney and Melbourne are slated to increase from September onwards.
Boosting Tourism and Offering Exciting Fare Discounts to Commemorate the Launch
Stirling Hinchliffe, Queensland Tourism Minister, welcomed this new route with enthusiasm. He said, "Vietjet's inaugural Brisbane services coincide with Vietnam's booming economy and surging demand among its citizens for world-class international holiday experiences. Queensland's great holiday lifestyle, reunions with Queensland-based families, and convenient direct flights from Ho Chi Minh City are set to make Brisbane a sought-after destination for travellers based in Vietnam."
To celebrate this momentous launch, Vietjet is offering a generous fare discount of 50% for its SkyBoss and SkyBoss Business class tickets until 30 June 2023. The travel period for this offer extends between 15 August and 20 December 2023. Travellers can use the promo codes SKYBOSSALL50 (SkyBoss) or BUSINESS50 (SkyBoss Business) when purchasing tickets at www.vietjetair.com or the airline's mobile app. This promotional offer runs in conjunction with Vietjet's regular low fare days every Wednesday, Thursday, and Friday, with fares starting from just MYR0 on all international routes, including the service between Ho Chi Minh City and Kuala Lumpur.