Foodpanda Singapore, a prominent name in online food and grocery delivery, is accentuating its round-the-clock fresh produce delivery service with an innovative campaign featuring unique 2D creatives. The campaign, titled 'CHILL: We got you fresh!', is a combined effort with Clear Channel Singapore.
The campaign showcases Foodpanda's popular mascot, Pau-Pau, next to a brightly lit fridge filled with fresh fruits and vegetables. This creative representation is designed to give an idea of how an ideal, well-stocked fridge would appear.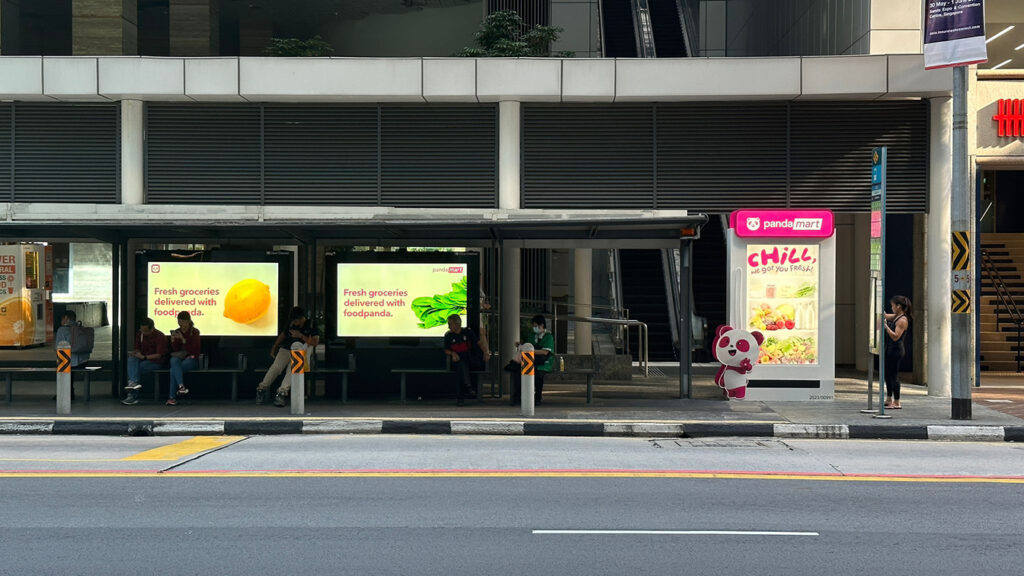 The campaign is aimed at working adults and parents with young children who enjoy preparing home-cooked meals after work. The swift grocery delivery service is crafted to provide these customers with convenience and time-saving benefits.
Foodpanda Singapore seeks to expand its pandamart offerings through the campaign, intending to make it the preferred choice for grocery shopping. The campaign highlights the ease of purchasing fresh groceries from the comfort of one's home or while on the move.
Judson Teo, Foodpanda Singapore's Head of Marketing for New Verticals, elucidates that the company desires its customers to correlate its advertisements with not only the fresh products available at pandamart but also with the freshness of its content and the unique display of its advertising messages.
"As we strive to enhance pandamart's visibility and make it the preferred grocer for Singaporeans, we need to continually conceive creative, effective ways to showcase pandamart and its offerings. This campaign exemplifies how we can achieve that, and we look forward to continuing to deliver freshness in both produce and experience," says Teo. 
The campaign is strategically executed at Robinson Road near Capital Tower and Serangoon Central outside NEX mall, areas with high footfall. The campaign will run until 7th June. 
Additionally, Foodpanda has recently entered into a strategic partnership with the airasia Superapp, combining the strengths of both platforms to offer superior value and convenience to users across ASEAN and beyond. This partnership facilitates the availability of airasia Superapp's ride-hailing service, airasia ride, on the Foodpanda app.
This news is based on the article from Marketing Interactive.