In a landmark move, foodpanda, Malaysia's premier food delivery platform, has inked a Memorandum of Understanding (MoU) with the esteemed Manipal International University (MIU). This strategic alliance is designed to offer foodpanda riders a golden chance to pursue tertiary education, setting them on a path to further their careers.
Empowering the Backbone of foodpanda
Five tenacious riders have been handpicked to undertake a two-year sponsored academic journey, diving deep into MIU's Diploma in Business Management program. To ensure these riders are well-equipped for academic success, foodpanda is generously providing each of them with a laptop and a two-year complimentary hostel stay.
Shubham Saran, Head of Logistics at foodpanda Malaysia, remarked, "At foodpanda, we are committed to nurturing and investing in the future of our delivery partners, who are the heart and soul of the business. We are always proud of their dedication and hard work, which is why we are excited to support and see their success in achieving a better future and quality of life."
Prof. Dr. Jason Fitzsimmons, Vice-Chancellor of Manipal International University, echoed this sentiment, stating, "We are honoured to welcome the foodpanda riders into our campus and provide them with such a unique opportunity to transform their lives. This partnership exemplifies the power of education to drive positive change. We hope what we have started today will pave the way for more strategic partnerships in developing the people and overall ecosystem for Malaysia's gig economy."
A National Commitment to Upskilling
This collaboration is in perfect harmony with foodpanda's pledge to the Malaysian government. Following a significant dialogue with Prime Minister YAB Dato' Seri Anwar Ibrahim, the focus has been sharpened on amplifying national funding for upskilling, training, and fortifying the social safety net for the parcel-hailing rider community.
R. Gopinath: A Rider's Tale of Dreams and Determination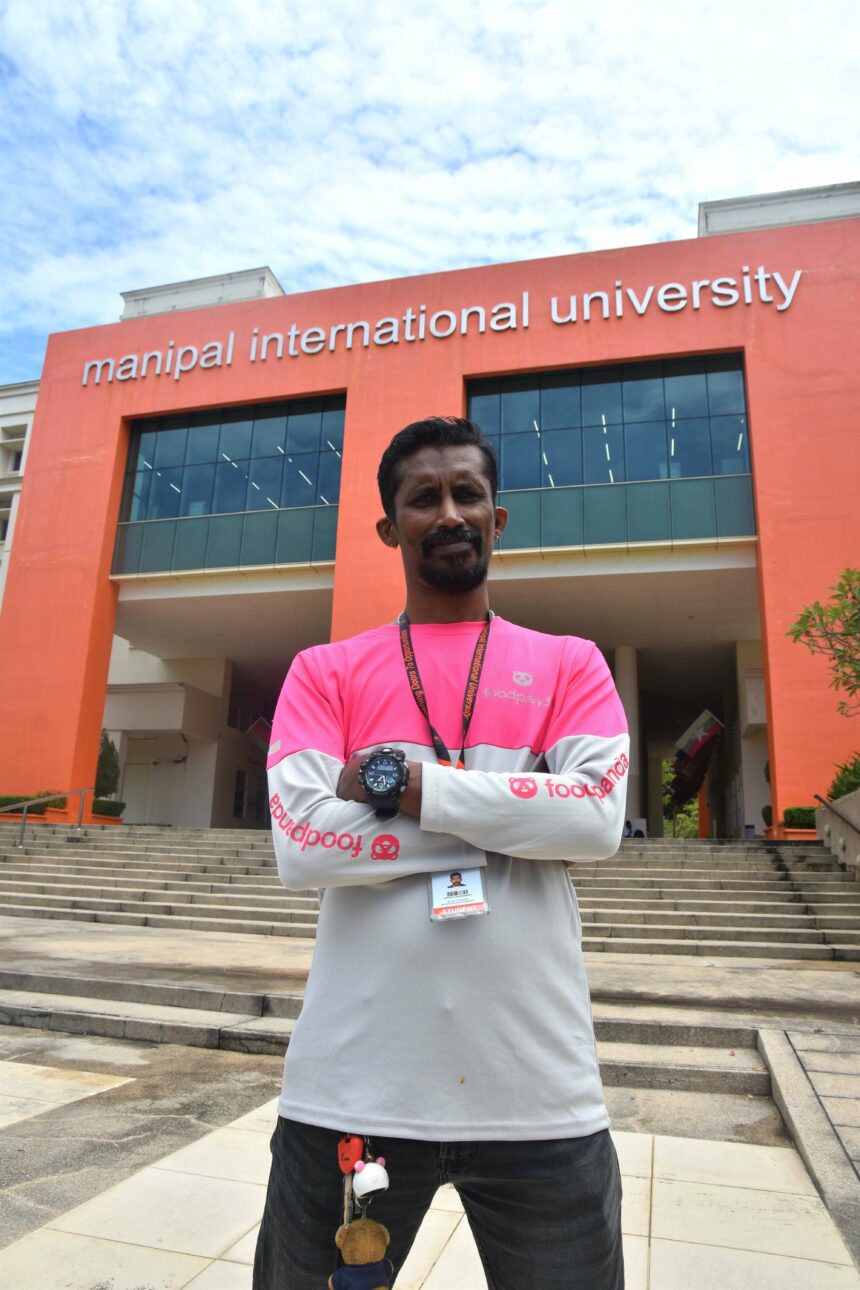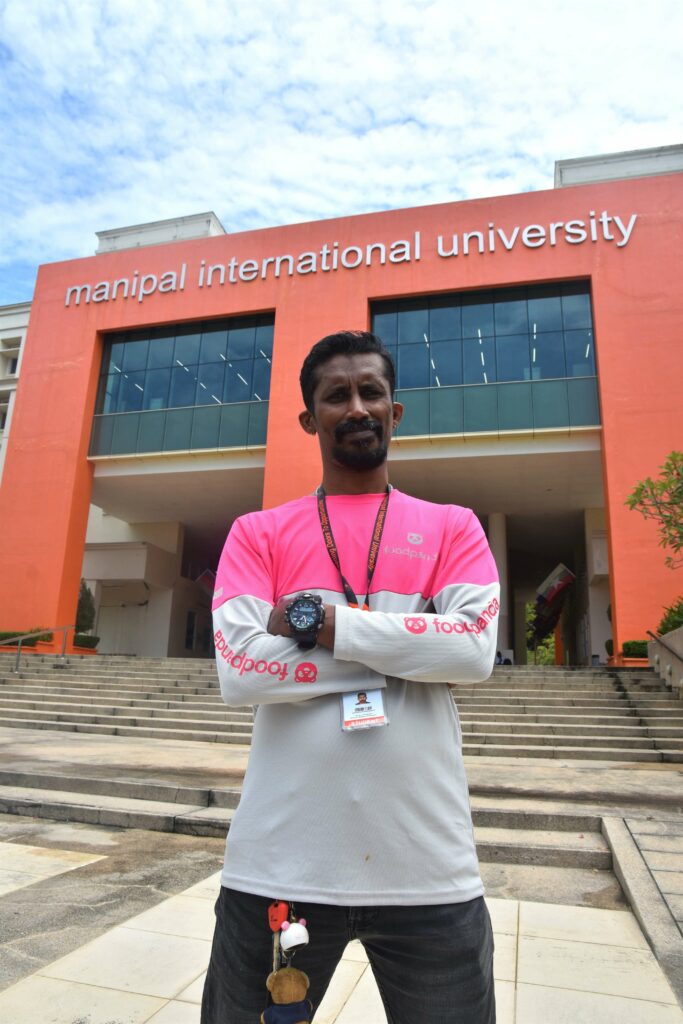 Among the scholarship recipients is R. Gopinath, a devoted foodpanda rider and single father. Reflecting on his journey, Gopinath shared, "I had dreams and aspirations, just like everyone else. I wanted to go to university, so I could have a better life for myself and my family. But my dreams were shattered when I couldn't afford to continue my studies after SPM. My parents were already struggling to make ends meet, and I didn't want to burden them any further," he said. "Being a foodpanda rider has helped me earn the ability to take care of my parents and kids. It's hard work, but I'm determined to stretch my limit. I'm very thankful to foodpanda and Manipal International University for giving me this opportunity. I'm excited for my future and I hope that this will equip me with the knowledge and skills to open my own restaurant."
Also read: The Being Group Triumphs as One of Australia's Top 25 Best Workplaces for 2023
The Legacy of foodpanda's Commitment to Growth
Over the years, foodpanda has consistently championed the cause of its delivery partners. The company has curated a plethora of reskilling and upskilling courses, emphasizing continuous growth and learning. Shubham added, "Through our partnership with MIU, the participating riders can tap into the quality and comprehensive education that the institution has been offering for over six decades. This initiative will complement the many benefits and programmes we have already set in place to grow and upskill our delivery partners."
In this era of rapid change, such collaborations are a beacon of hope, showcasing the power of unity, education, and determination.