As we increasingly intertwine our lives with social media, it's crucial for businesses, marketers, and creators alike to harness the right tools for maximized impact. In this digital age, artificial intelligence (AI) and machine learning (ML) have emerged as game-changers, birthing several dynamic platforms to amplify your brand's social media game.
Discover the most powerful social media AI tools of 2023 that are set to redefine your digital strategy, including trailblazers like Chat GPT, Adobe Sensel, Canva AI, Murf, and beyond.
1. Chat GPT:
A product of OpenAI's state-of-the-art language model, Chat GPT is poised to redefine brand-customer engagement on social media. Chat GPT employs natural language processing to offer interactive, automated conversations, elevating user experience and customer satisfaction. 
2. Canva AI:
Revolutionizing social media design, Canva AI is an intuitive tool that lets users create visually appealing graphics with ease. From automated photo editing to intelligent templates, crafting engaging social media content has never been this seamless.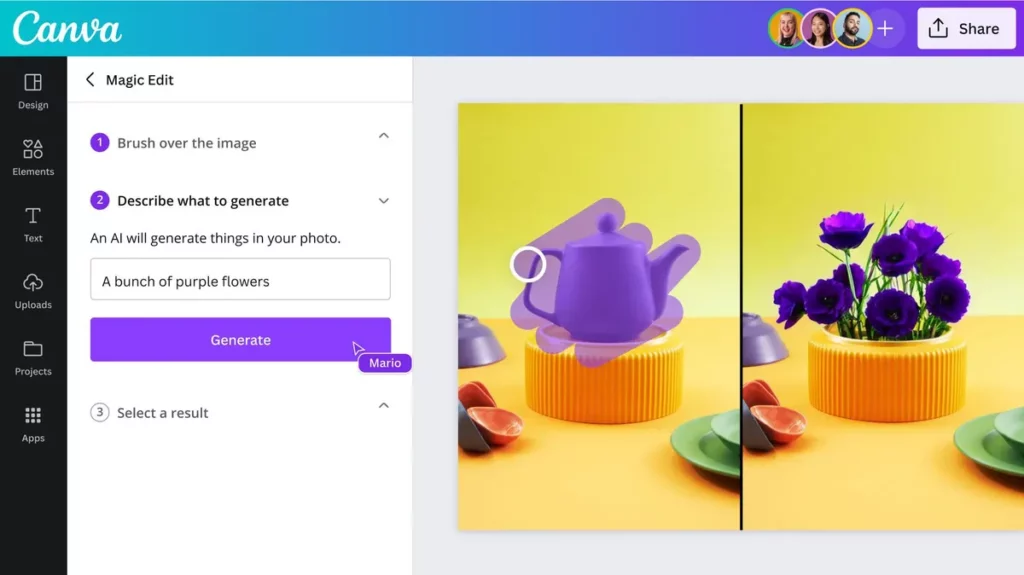 3. Murf:
Offering comprehensive social media analytics, Murf delivers critical insights to enhance your social media strategy. By tracking engagement rates, follower growth, and demographic data, Murf's AI-driven analytics help optimize your content strategy and expand your reach. 
4. Grammarly.AI:
This AI-driven writing assistant helps improve writing skills by offering real-time corrections for grammar, spelling, style, and clarity. From social media posts to formal documents, Grammarly.AI ensures your brand's communication is always top-notch. 
5. Buzz Sumo:
Empowering content creators with valuable insights, Buzz Sumo helps identify the most popular and trending content across social media platforms. Optimize your content and stay ahead of the competition with Buzz Sumo. 
6. Synthesia:
Transforming video content creation, Synthesia offers a platform to generate AI-powered realistic and personalized videos. Drive higher engagement with high-quality video content that's easy and quick to create. 
7. Adobe Sensei:
Harness the power of AI with Adobe Sensei to understand user sentiments, emotions, and interactions on social media. Optimize your content and deliver personalized experiences to your audience with this powerful tool. 
8. Shutterstock.AI:
Enhance your social media strategy with Shutterstock.AI, providing crucial insights, analytics, and data-driven recommendations. Understand your audience better and create engaging content with this innovative tool. 
9. Sprout Social:
Catering to businesses of all sizes, Sprout Social offers comprehensive social media management and engagement tools, promoting meaningful interactions and enhancing brand reputation. 
In 2023, elevate your social media strategy with these advanced AI tools. From content creation to engagement, these platforms are set to redefine the social media landscape.