Top marketers in 2021 were 414% more likely to report success when they had a documented marketing strategy, which is a 100% increase from 2019.
In a world flooded with too many campaigns and advertisements, winning the attention of your target audience is imperative to the continuation of your business's success. The need to develop a sustainable marketing strategy has only increased in recent years, owing to fluctuations in consumer behaviour, changing patterns of competitiveness, and higher stakes in the market.
However, with the change in the digital landscape, there is a pressing need to formulate a marketing strategy, that carries the learnings of the past and has novel elements to match the transformations of the future. There are primarily four reasons for this shift:
Transition to decentralised marketing
Shift of users to online media from offline.
Upsurge in inflation with the next recession at our doorstep.
Let me focus on the fourth one, as it will be the most important according to 67% of respondents. Hear me out.
In the past few months, hundreds of employees have been laid off by both big and small organisations alike. Some on the grounds of performance while some on the pretext of restructuring. No matter the reason, the truth is that with the next recession lurking around the corner, companies are looking at cost-cutting to stay afloat. The entire chain of events in the past few days finally boils down to forecasting the organisation's performance when the recession finally hits. Therefore, marketers are in a dire need of a marketing strategy that can help them sail the rough tide.
Building a robust and effective new strategy requires very little in terms of creativity and innovation, but it does require discipline, patience, and planning!
We've put together a few steps for your marketing team to help develop a successful marketing strategy for achieving this goal. First, however, let's begin with the basics.
What is a marketing strategy?
A marketing strategy is more than just a bunch of tactics. It is a guide on how to achieve marketing objectives. It covers not only current practices but also furthers an understanding of how the market has evolved through continued research.
Marketing strategy is a process that most businesses go through to make sure they have the right strategy in place for reaching their target audience and turning them into customers. A marketing strategy contains:
The company's value proposition
Key brand messaging
Data on target customer demographics
Other high-level elements
The primary purposes of a marketing strategy are to identify the target markets, assess the competitor's market share, and develop an advertising campaign. The marketing strategies may be broadly grouped into three types.
A product-marketing strategy focused on selling a specific type of good or service.
A customer-based marketing strategy focused on attracting new customers or retaining existing ones by appealing to their needs as consumers.
An overall marketing strategy that decides how to position the company and its products to make a profit
A marketing strategy is like an overall game plan for bringing in new customers for your product or service. This plan is often broad and encompasses many marketing activities, such as advertising, public relations, in-store merchandising, pricing promotion, sales promotion, and personal selling.
In a nutshell, it is 'an in-depth and well thought out checklist for the best way to approach the 4 Ps of the marketing mix.'
…But before you start strategising
Make sure you have a marketing team in place to implement that marketing strategy. Unfortunately, small businesses don't have much funding to put towards marketing. In fact, many startups can barely afford a marketing team. But this doesn't mean they don't need one!
In fact, only 54% of startups have a dedicated marketing team. Of bootstrapped startups, 82% still need full-time staff designated for marketing. Much of their marketing effort is still driven by their founders' or colleagues' creativity and experience. However, many funded startups invest in marketing. An impressive 80% of those surveyed mentioned they either have a dedicated marketing team or are planning to create one.
As a small business, it can take a lot of work to market your products and services. If you have a dedicated team, staying focused on the tasks necessary for success can be more manageable. In reality, 78% of marketers claim to have only 3 or fewer people working in their marketing department.
Leadership mentor and growth accelerator at OneIMS, Samuel Thimothy says, "A full marketing department consists of several specialists. However, every marketing team must have at least an SEO expert, a content expert, and a social media expert. When the individual members of the team are allowed to focus on their key areas of strengths, your marketing plan starts operating at full capacity."

Samuel Thimothy
Objectives of a marketing strategy
All right! Now let's come back to the marketing strategy and the objective of having one.
Your marketing strategy should be able to answer these questions: What are your goals? Who is your target audience of customers? What is the best value proposition that you can offer? What's your budget? What are the best channels to invest in? And finally, are the efforts really paying off? Let us answer each one individually.
What are your goals?
Sales is the lifeblood of business, but it can also be beneficial to focus on other objectives in order to make it quicker. For example, some goals may include building your reputation, engaging with customers, or generating leads. These more manageable objectives provide quantifiable benchmarks for your marketing team and therefore serve as an objective of marketing strategy.
What and who comprises your target audience of customers?
A marketing strategy's objective is to introduce you to your ideal customer. When targeting a specific niche, it is important to know where your customers are and what they use your product for. Here, it is important to understand the difference between demographic targeting and audience targeting. Demographic targeting focuses on public-facing general data like gender, age, location etc.
Audience targeting, on the other hand, zeroes in on actual people who share a common set of interests. Imagine, the beauty guru, or the fast-food junkie. You can approach individuals depending on things like who they are, what they are interested in, what they are studying, and how they have dealt with your company in the past.
What is the best value proposition that you can offer?

68% of respondents are more likely to buy from a business that offers convenient communications. Now that you know your objectives, it's time to communicate your message. This is your chance to let potential customers know about the benefits of your product and why the competition doesn't compare.
What is your budget?
The decision on how to promote your new product is one you should take seriously. For example, you may want to buy advertising or use more organic strategies. Or you may wish to invest in a press release—a decision that must be an objective of the marketing strategy.
What are the best channels to invest in?
There is not one perfect channel to suit all your business needs, and each business has different needs. For example, some companies may successfully write blog posts on their website, while others can succeed using social media ads. First, determine which platform would work best for your business and where to invest your money, depending on your budget.
What efforts are paying off?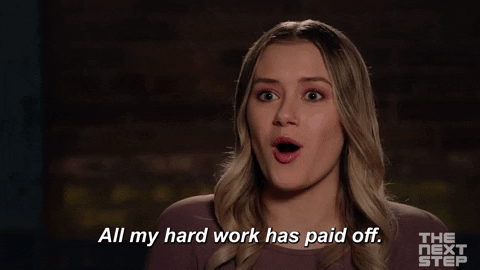 It's finally time to figure out the success of your marketing efforts. The marketing team should ensure it reaches the right target audience to meet their needs successfully. Figure out what metrics you should be tracking and how you'll evaluate your marketing campaign's success. Test rigorously. Take what you believe will work in an area that has a great need for it, and then test it out by applying different rhetoric to see how varying channels would impact thinking about success.
The objectives of your marketing strategy serve as a foundation before you go ahead with creating it.
"When it comes to the objectives of a marketing strategy, there is no one size fits all. A marketing strategy is unique to every business. Sure, it must address the 6 'Whats' discussed above, but the objectives must be carefully crafted to suit the business's needs".

Alok Kumar is an investor and business technology expert. With 30 years of industry experience and immense knowledge to share, he has been accelerating startups growth by providing founder expert advice, support and a vibrant ecosystem.
5-step guide from experts to create a great marketing strategy
Let's divide the guide into two phases.
Phase one is the conventional marketing strategy well known to all marketers. Still, let's quickly review.
The objectives defined above naturally translate into actionable steps in phase one of the marketing strategy.
Jot down a marketing plan.
Know your target market inside and out.
Define your USPs and differentiators.
Establish your goals and objectives.
Identify the channels to reach out to your target audience.
Execute your plans and evaluate your success.
However, to cope with the vast array of competitors in 2023, what you need is a great marketing strategy. A traditional marketing strategy does not suffice. Phase two of the strategy includes equipping it for modern warfare by adding the following weapons to the arsenal:
1. The mission and vision statement of the organisation.
A mission and vision statement should help marketing committees set their strategic direction and differentiate themselves.
Azleen Abdul Rahim, director of Marketing In Asia, has garnered his fair share of experience with the dos and don'ts of marketing. As a person closely involved in formulating marketing strategies, he says, "Every organisation must clearly define its mission and vision statement to align its employees as well as its clients. It is a common practice to combine a company's mission and vision statements into a single "mission statement" that serves as an overarching explanation of the company's purpose and direction for all of its stakeholders, both internal and external, including workers, business associates, the board of directors, customers, and shareholders. This is a must to overrule ambiguity in the longer run."

Azleen Abdul Rahim
However, knowing the difference between the two can sometimes be confusing, which is probably why only 18% of startups have clearly defined their mission and vision statement as part of their marketing strategy.
Your company's mission statement outlines your business's motivation and current priorities. It reflects the values and culture of your business. At the same time, a vision statement outlines your company's goals. What you hope to accomplish in the short- and long-term, and the steps you will take to get there.
2. The key objectives of the organisation.
The objectives of the organisation should be defined right at the beginning. Defining these objectives requires a marketing plan that spells out what the organisation aims to achieve with its marketing strategy.
For instance, if a company wants to get new customers (its objective), it should target them from various avenues in order to stand out from its competitors and increase sales opportunities. However, suppose an organisation is looking for brand awareness and customer retention. In that case, active customer engagement is needed. This may include incentivising satisfied customers, resulting in more referrals or increased revenue through increased purchase frequency.
Here are a few more examples:
The goal is to boost sales by 12% in 15 months via social media engagement with existing and potential clients.
As part of our content marketing approach, the team will implement search engine optimisation (SEO) to boost our client acquisition rate by 5% in five months.
Through a six-month email marketing effort, we want to have 7,000 pre-orders for our new product ready to ship on launch day.
It has been noticed that 90% of the time, people's results improve when they create demanding and detailed objectives. It's the same for companies. In fact, young companies in their tender years must invest in it. However, only 20% of startups define objectives as part of their marketing strategy.
You need to understand that if you eliminate ambiguity and hold yourself responsible for specific marketing objectives, you can begin to focus on the activities that will have the most effect.
3. Define short-term goals.
Building a successful business is not all about what your branding says or how beautiful your landing page looks; it's about answering the needs of your target market and audience. Therefore, the goal of your marketing team should be to direct the communications efforts in the direction that will be most effective for the company.
Not just marketers, the marketing team as a whole, must understand which goals they're working toward when they start planning. These will be known as KPIs, or key performance indicators, with varying levels of trackability. As a pro tip, KPIs should consider employees' well-being and environmental impacts to maximise the outcome.
Short-term goals are aimed at achieving higher levels of customer engagement. Articles, blogs, newsletters, and websites are all powerful ways to create enough movement to lead to customer purchases or higher customer satisfaction rates.
For example:
Goal – Build brand awareness with increased media coverage for a given brand. This can be done through published articles about the company's products and services in relevant trade journals as well as flyers passed out by salespeople around target locations. This goal is built more from an awareness perspective than from a marketing standpoint, but there is an overlap between each type of goal.
Goal – Prospects should be coming into the office more often and making more public brand mentions on social media platforms like Facebook and Instagram related to the company's product or service offerings. This implies that we will be acquiring a sizable portion of new customers by drawing in prospects that have not been purchasing any of our products.
A campaign that doesn't have a focused goal is a waste of resources. Simply put, you will only be able to tell whether your efforts were worthwhile if you have a way to evaluate them. The whole point of setting objectives is to have something to focus on, somewhere to go, and some compass to follow to take you on the path to success.
4. Market research that is frequently validated.
The product and its actual representation might have significantly different meanings and market scenarios, despite the fact that the origin is the same. When this happens, customers' needs often go unrecognised. Furthermore, an unresolved travail in key areas might cause an impaired overall customer experience as well. It's because when a marketing strategy is insufficient due to a lack of market research, there isn't any clear direction on what exactly to do with the offering. Market research provides insight into how the world works.

Sachin Somaiya, Client Development Director at Profiles by Kantar, says, "Innovation in market research grew as the internet started to be more widely used. This prompted some firms to adopt innovative data collection methods as new companies entered the market.
Deriving from more than a decade worth of experience in market research he further says, "As the future progresses, data analysis for the consumer market will become more and more complex. Nevertheless, conducting market research will always remain a vital part of any business strategy, regardless of what type it is, the size and age of the business, and whether or not it's B2B or B2C."

Sachin Somaiya
Marketing teams of many big companies, like Apple, LEGO, Starbucks, etc., have applied market research to have a game plan while offering products or services to their customers. In fact, LEGO did wonders with its Friends collection which was launched after collecting preferential data from thousands of girls and their moms on their choice of the product. This helped LEGO launch the Friends collection that garnered a healthy market response and made LEGO a gender-inclusive toy brand which initially catered to boys only.
These companies conduct surveys on the location or geographical region, read publications or press reports on local business activities, and take part in community activities to gather data. Did you know? Travel and hospitality giant Airbnb doubled its revenue per week by investing time in the market research of its customers. Yes, double!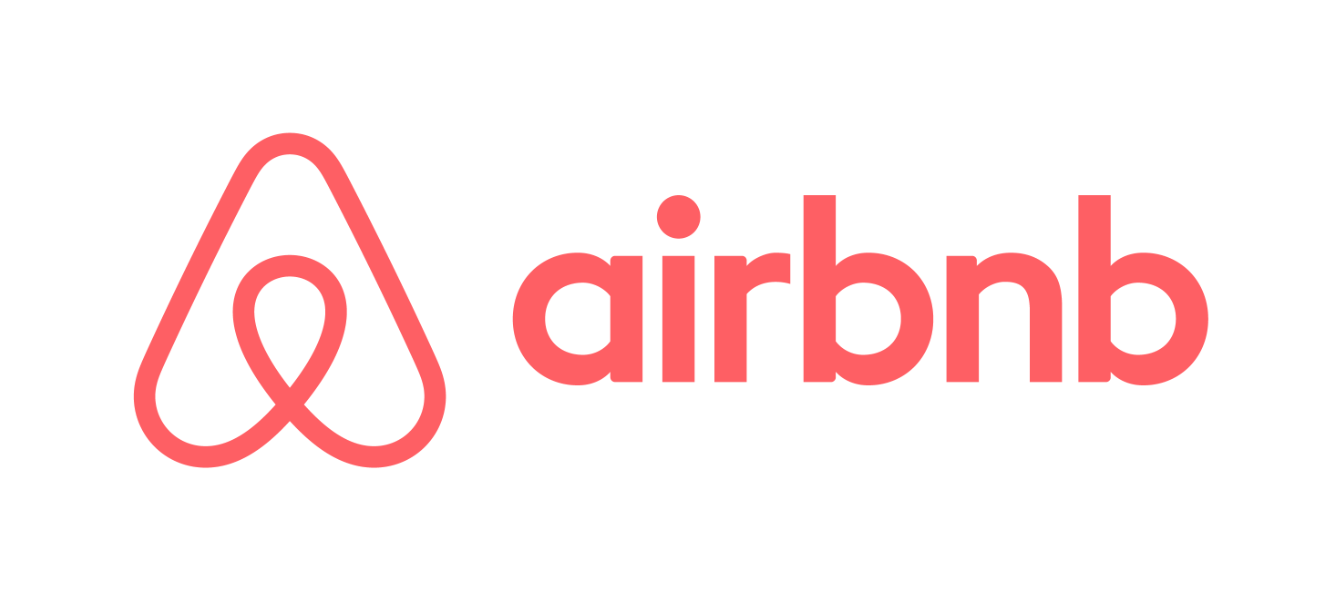 When Airbnb decided to tap the Israeli market, it needed insights into both local and international players (both old and new) to chalk out its go-to-market strategy. Market research enabled it to a position of strength before entering the market by giving the company a heads up on the current market and what tactics and channels to use. Here is the case study for you.
Studies report that 42% of startups fail due to a lack of market demand for their products. Another 14% fail because they cannot impress their audiences with good marketing performance. Yet, only 15% of startups had placed any significant weight on market research or regular reviews when formulating their marketing strategy.
Remember, stale data is of no use. It is history. Therefore, it is essential to keep updating your research as per the current market needs. What worked 20 years ago will only work today if it's tweaked as per the times. So your focus should be on frequently validated market research instead of just market research.
5. Product branding and positioning.
This is the last modern weapon in your arsenal.
Comprehensive, accurate branding gives customers the peace of mind of knowing exactly what the product is and what is relevant when making a purchase. Branding and positioning can change a product by altering consumption patterns, discarding competitors, and upholding a brand's identity. This usually includes the following basic steps: establishing pricing, selecting packaging, branding design logic, and awareness generation.
Take, for instance, Paper Boat, which revolutionised the stagnant market for packaged beverages with its unique product and out-of-the-box packaging. The company wanted to get hold of the already saturated market of packaged beverages. It wanted to latch on to the traditional Indian drinks- and what drove its entire marketing campaign was- nostalgia!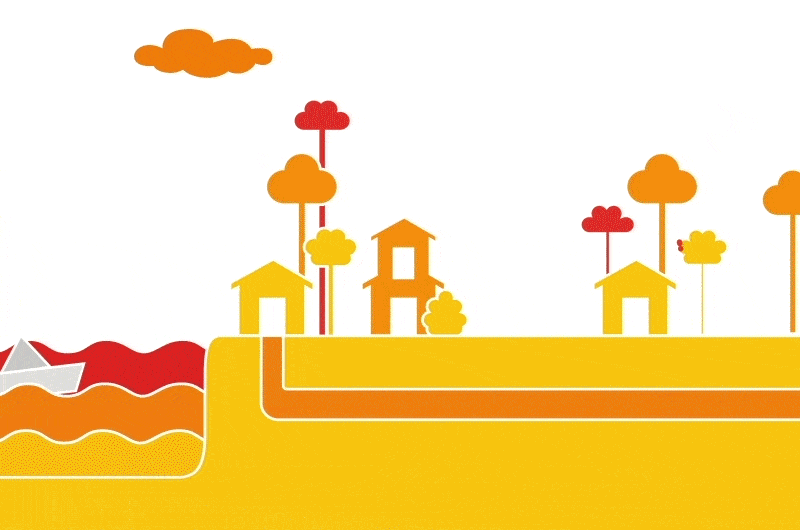 Right from the product (taste of the beverages) to the packaging, marketing and logo, everything was carefully crafted to take the consumer back to their childhood and Paper Boat became a massive hit.
Farrell Tan, a communications practitioner turned co-founder of two firms, is a firm believer in focused brand strategy. Deriving from a solid experience across multiple multinational clients, he says, "It's important to have a clear and consistent positioning strategy for your brand. This will help attract more clients and scale up your revenue. However, brand positioning is more complicated than just making a logo or a jingle. But, if done right, it can help you differentiate from your competitors regardless of what you sell."

Farrell Tan
Most organisations do not prioritise this initially and later circle back to it because you need a branding and positioning strategy for your product before you set foot in the market. Only a handful (35%) of budding organisations have correctly identified its potential and have included it as part of their marketing strategy.
Conclusion
A great marketing strategy and an effective marketing team will help you develop your business in the fastest and most effective way possible. Since it is no longer only about the big picture, you need a holistic marketing strategy that encompasses what you will do for your customers and how you will do it. The first step to building a great marketing strategy in 2023 is clearly understanding your company's goals and objectives. But the prerequisite is having an aligned marketing team. Good marketing practitioners know that a company always needs to have one or more purposes for the revenues it seeks to make, and all marketing strategies should aim at achieving these goals.
The research presented here was a collaborative effort between Marketing In Asia and TAGR. Together, we were able to gain valuable insights that will inform our future efforts.