When searching on Google and other top-ranked search engines, you want to ensure that your website appears at the top of the results pages. While successful SEO is measured in different ways, there are some easy ways for your team to understand their progress and measure success.
SEO can be difficult to measure, but it can provide long-lasting results, just like other marketing channels. It's important to remember that SEO naturally creates new opportunities that might not exist elsewhere in order to help make your investments more worthwhile. Knowing what's working for your site and what you need to work on is vital for successful SEO optimization. Implementing that knowledge is essential to taking tangible, quantifiable steps toward getting traffic from search engines and quantifying digital marketing ROI.
This article will walk you through ways to accurately measure your website's SEO performance.
What's ahead?
What is SEO and how does it work?
9 SEO metrics that matter
Why measure SEO at all?
What is SEO and how does it work?
Search engine rankings are the positions of sites relative to other sites on a list of search engine result pages (SERPs). They are often sorted by "relevance". The most relevant results appear at or near the top, and the least relevant results appear lower in the list. A website is considered "highly ranked" if it appears in a few places near or at the top. A website is deemed "lowly ranked" if it ranks below the 250th position.
The term "Search Engine Optimization" (SEO) refers to a process by which a website's content is optimized for the search engines to rank higher in their search results. For example, if you are an online retailer and want your site to show up on the first page of Google when someone searches for "online store", you need to optimize your site for SEO. The goal of SEO is to increase visibility in search engines such as Google and Bing. The more people find your website, the more likely they will buy from you. Therefore, a successful SEO campaign can result in increased revenue and sales for the website.
9 SEO metrics that matter
SEO metrics are essential to measuring your website's success. They can help you determine which SEO strategies work the best for your site and which ones don't.
Here are some of the most important SEO metrics that you should be tracking:
1. Bounce Rate
Bounce rates are an indicator of how well your website is performing. A site with a high bounce rate usually either has something that isn't clear or information that is not searchable. This leads to visitors leaving the website without any interaction. Having a well-optimized site is simply required to get your business found online. This can also mean that adding informative content is equally as important. From answering users' questions before they ask to providing information on navigating your web page, there are many ways to offer valuable services to your customers.

Higher bounce rates largely reflect what visitors found when they arrived on your site. If visitors cannot find helpful information, they may leave. So it is in your best interests to consider problems that may be exacerbating this issue.
2. Conversions
The ultimate goal of every website is to make sure the traffic you're getting is actually converting. The application of conversion rate optimization is the practice of optimizing your website so that the number of people who take the desired action after visiting your site equals the number of people who visit your site. Quality vs quantity is essential for website traffic. However, sometimes you have to understand which type of traffic is more likely to convert. A single-user conversion out of 100 tells you that there are more significant problems than just quantity.

If the customer is not converting, it might be due to a slow website, lack of information, or complexity. Maybe it's time to revisit your website from a consumer's perspective and see what could be done better.
3. Organic Traffic
Organic traffic is a great metric for measuring how well your website is doing and can tell you if there's potential to make conversions from the visits the site receives.

It is beneficial to create a consistent source of traffic in order to get more targeted marketing results. However, if you notice a considerable change, such as a significant influx of traffic, it could be because Google is ranking some newly discovered pages within the SERPs.

Ranking high in search engines is the best way to draw organic traffic. The more keyword rankings your content gets, the more organic traffic grows, which brings us to our next metric.
4. Keyword Rankings
Rankings are the basis of an SEO strategy since they offer a good snapshot of your website's performance. Simply put, anyone trying to find you on search engines has to enter one or more keyword phrases onto their computer or phone for it to be seen by your website.

The ranking dictionary functions as below:
Rank 1-10 implies the page is showing on 1st page of search results.
Rank 11-20 means the page is showing on the 2nd page of search results.
Rank 21-30 means the page is showing on the 3rd page of search results, and so on.

To see which queries got your site to show up in Google, checkout Search Performance section of Google Search Console. This will allow you to check your page's rank and see where people go wrong with their searches. It's a good idea to check these every month.
5. Economic Value of Traffic
PPC is undeniably an effective form of marketing. Infact most businesses reserve upto 10 % of the paid media budget for PPC. However, those running campaigns know that generating clicks can be very costly. If you've ever run a PPC campaign, you know this. By tracking the traffic a website receives throughout the day, an individual can figure out approximately how much they would need to spend in order to get those organic clicks. They can also use this information to target potential customers and increase their revenue from Google Ads

If a price has been paid to target a high search intent keyword in a PPC ad, it's likely because the target audience is willing to convert. If you can get high-quality, organic rankings for keywords with high CPCs, you are getting the same clicks at a much lower cost.
6. Backlink Profile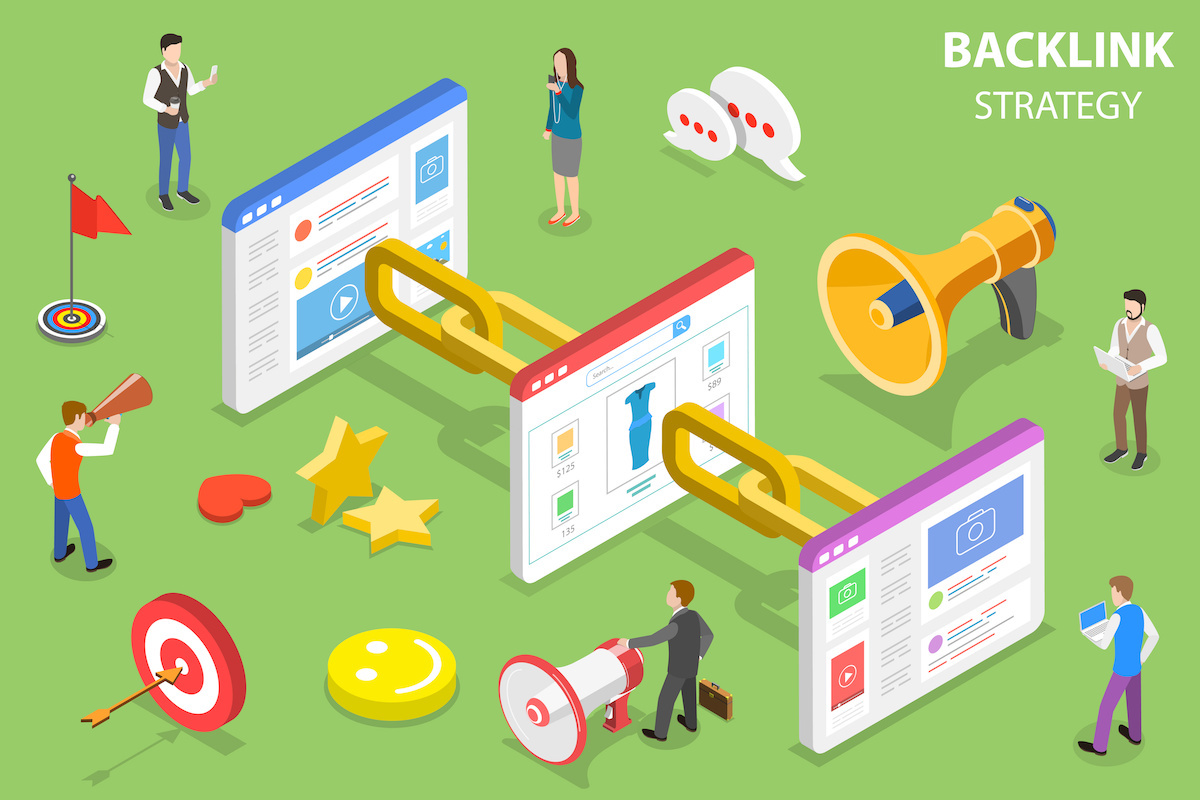 Google views links to websites as a measure of authority and shows them in front of the ranking algorithm. Every time another website provides a link to your website, you will be placed higher in search results. Making sure your backlink profile is diverse is essential. You want links from websites with different Domain Authority scores, which shows that you're reaching various audiences and are reliable online.
7. Domain Authority (DA)
DA is a critical metric developed by Moz. It predicts that websites have robust and high-quality search engine results pages–which means they are likely to rank highly in Google. DA ranking is a metric used by webmasters to determine their current standing on the internet. It's possible to keep tabs on this number on your website by checking its rankings, which can be seen in comparison to that of other websites. Domain authority is a great performance indicator of your site's ranking potential.
8. Click-Through-Rate (CTR)
A website's click-through rate is measured as a percentage. It provides insights into whether or not your title and meta description are correctly optimized and have the potential to attract consumers. The higher your click-through rate and the more conversions you get, the more likely you are to engage the consumers.
9. Scroll Depth
Scroll depth is an important metric you should monitor in your business. It measures how far down users scroll on each page and determine their interest. With this data, you can create more innovative strategies that help you expand your business. This makes visitors more interested in finding out more about what you're selling.

A page with many brand recognition and adornments that draw in readers is a way to encourage scroll depth for your site. You could link to various pieces of content or add pictures, graphics, more prominent headlines and more.
Why measure SEO at all?
Site owners need to measure SEO results because they are the ones who are responsible for their website's traffic. They need to know their search engine ranking and how their site is performing in the competitive landscape. The data collected from these measurements can be used to adjust a site's content, design, and layout. This will help site owners improve their online marketing strategy and increase traffic.
1. Good SEO helps in getting noticed
Some might say tracking search engine results is unnecessary if you do regular keyword research. Still, the truth is that keeping track of your rankings also tells you about the value of your content by revealing how much time users spend on the website and whether or not it is engaging enough to keep them hooked.

As soon as a user enters a search term in Google search, web crawlers come into action. They visit different websites looking for what it is about and then find other relevant sites that can provide information on topics the user is interested in. Therefore having relevant content on your website is crucial not only to get ranked but also to get noticed among the users. With the right SEO metrics in place, site owners can figure out which pages their website users find most valuable and use those as a model for other pages on the site.
2. SEO Changes as Google Changes
Even though best SEO practices don't really change, Google updates its algorithm several times a year, so it's good to know how your website performs after core updates. Therefore, it's always good to run diagnostic checks and ensure you're truly taking advantage of all the changes.
3. Organic Search makes for the majority of the traffic
Google owns 75% of the online search space and averages a whopping 400,000 searches per second. With all these statistics, it's clear that your potential customers will most likely find you through the internet first. Make sure to follow as many search engine optimization best practices as possible.
Conclusion
The importance of the right SEO metrics is not something new. It's been around for a while now, but it's still as important as ever. SEO costs a lot up front and will require regular work to keep working well. It takes time to be effective, but it's worth it in the end since it drives organic traffic.
With so many different tools available, it can be hard to understand which ones are best for your needs and what they all mean. However, it's imperative to know what they are and how they're calculated before you start measuring the success of those SEO campaigns.