Setting The Stage For A New Investment Paradigm
Earlier today, AC Ventures (ACV), Indonesia's trailblazing early-stage venture capital firm, orchestrated a landmark summit to galvanize the focus on Environmental, Social, and Governance (ESG) and Gender Lens Investing within the ASEAN region. The event, conducted at ACV's Jakarta headquarters, coincided with the ASEAN Business & Investment Summit (ABIS) and served as a conduit for high-impact dialogues and keynote presentations.
A Star-Studded Speaker Lineup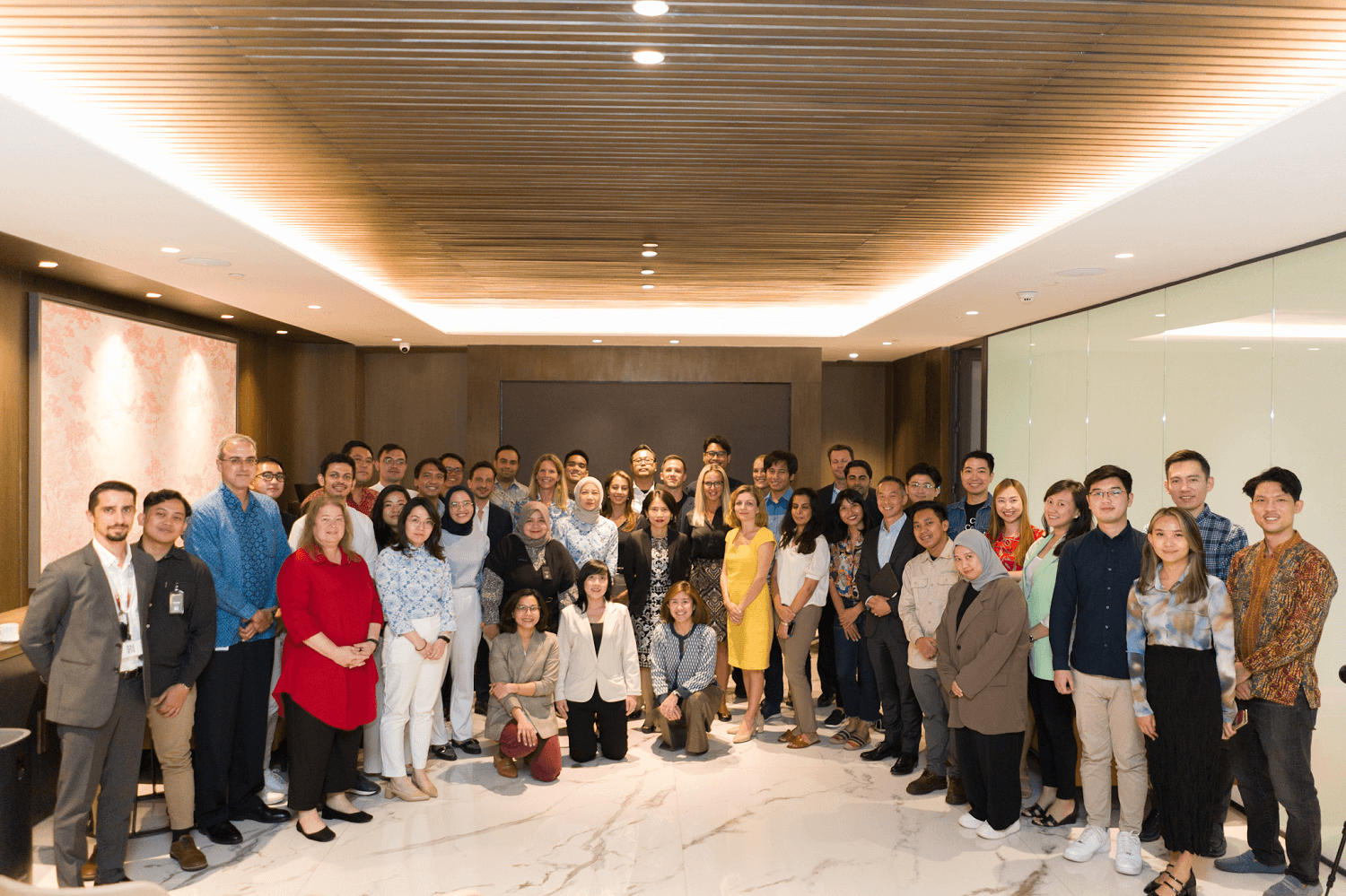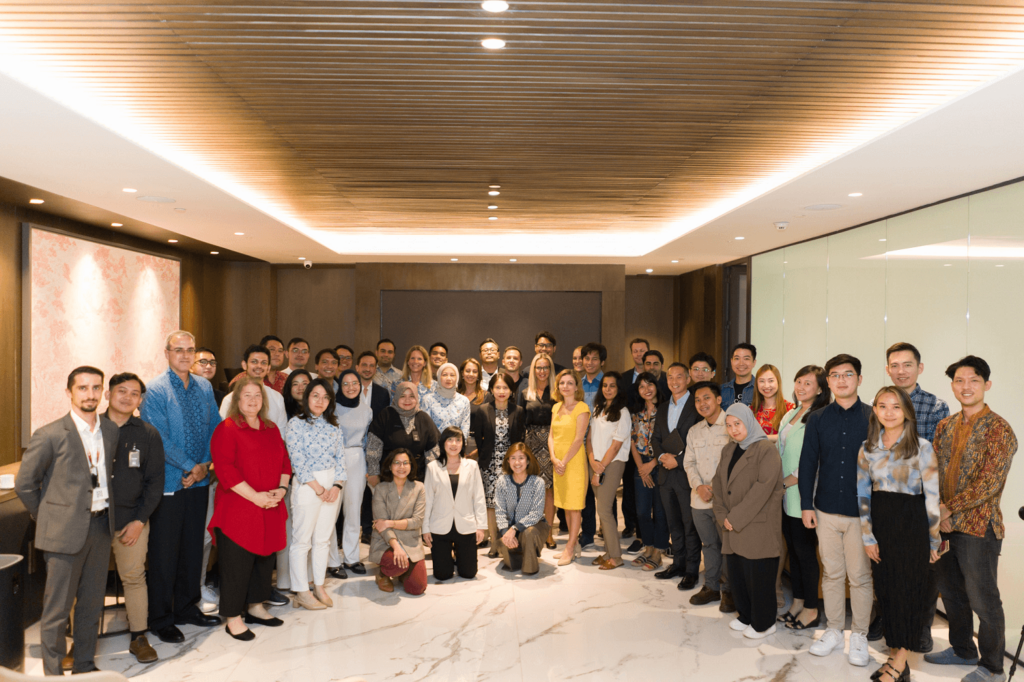 The summit, aptly named "Profit & Purpose: A New Era of ESG and Gender Lens Investing," showcased a veritable who's who of investment and startup luminaries. Esteemed organizations such as the International Finance Corporation (IFC), Sarona Asset Management, MAVCAP, along with private sector juggernauts like Boston Consulting Group (BCG), gathered alongside promising impact startups like MAKA Motors, Astro, and Aruna. These thought leaders participated in various panels, each track meticulously tailored either for ESG-focused or gender-equal investment strategies.
The Imperative of ESG Best Practices
With a heightened push from limited partners and stakeholders, venture capital firms are scrambling to ensure their investment portfolios align with the emerging standards of ESG in Southeast Asia. Long considered peripheral, ESG compliance has recently ascended to the forefront of investment decision-making, partly due to an influx of international institutional capital into the region. Companies that fail to adhere to these evolving norms risk falling out of favor with investors, thereby jeopardizing their future fundraising and valuation potential.
Utilizing Tech For Smarter Investments
AC Ventures is leaving no stone unturned in this endeavor. To measure and monitor ESG and societal impact, the firm employs The Upright Project, a Helsinki-based technology company. Specializing in Northern European standards, The Upright Project evaluates multiple dimensions like SFDR PAI indicators, EU taxonomy metrics, and UN SDG metrics across a vast array of companies, ensuring a holistic view of ESG compliance.
Efficacy Measured Through 'Net Impact Ratio'
ACV's particular focus is on its 'net impact ratio', a metric that quantifies how efficiently a company converts resources into a positive societal impact. A recent assessment across four crucial domains—'environment,' 'health,' 'society,' and 'knowledge'—saw ACV outperforming with a net impact ratio of +37%, exceeding the Nasdaq Small Cap Index (NQUSS) average of +29%.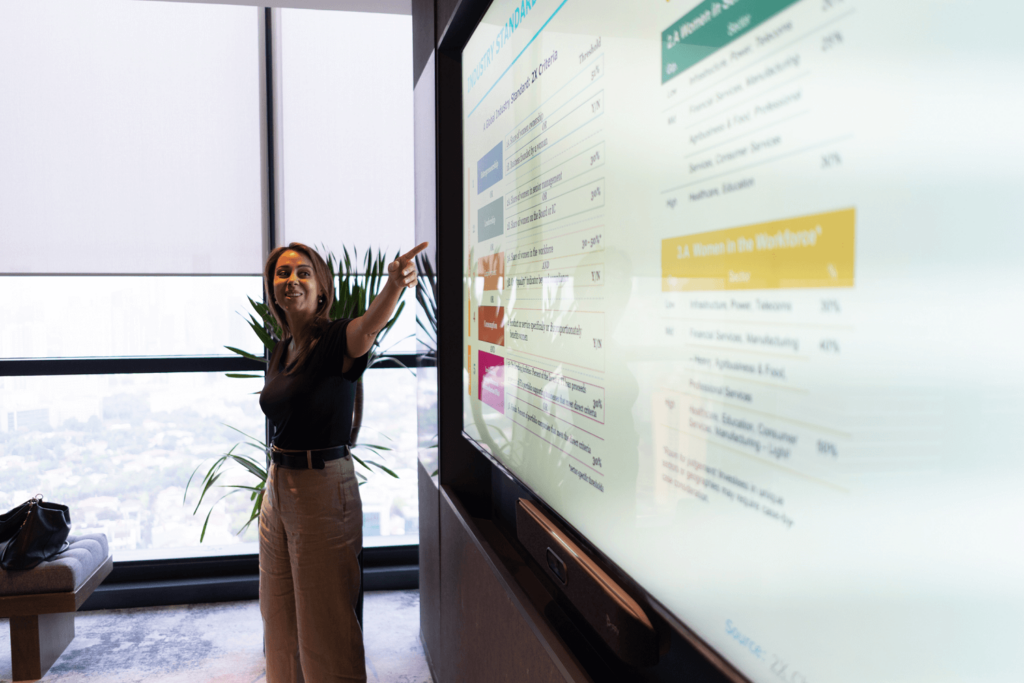 ACV's Principal of ESG Lauren Blasco stated, "When tech startups focus on building strong ESG measurement and reporting mechanisms, they not only make their operations more efficient but also save money, discover new streams of revenue, and ensure they're on the best footing possible to future-proof their businesses. As a venture capital firm, we support our portfolio in this area to reduce risks and unlock new avenues for value. This proactive approach also prepares them for the upcoming ESG regulations expected in the ASEAN region within the next few years."
Gender Equality As A Core Investment Strategy
ACV is not just setting the standard in ESG; it is also breaking barriers in gender inclusion within Indonesia's investment landscape. The firm has achieved gender parity in senior leadership, and 41% of its portfolio companies have women in pivotal roles.
ACV's Managing Partner Helen Wong elaborated, "Investing in women-led businesses and backing female investors isn't just a social responsibility; it's a financial masterstroke. These enterprises are crucibles of innovation, showing superior financial returns, and resonating powerfully with today's consumer values. They unlock untapped markets and stand as pillars of sustainable, responsible governance. At ACV, we don't see backing women-led businesses as a niche strategy; we see it as a cornerstone of intelligent investing for the future."
A Goldmine in Female-Led MSMEs
Indonesia offers a fertile investment landscape, teeming with over 64 million MSMEs that form the backbone of the country's economy. Astonishingly, over half of these enterprises are women-led, representing an untapped investment opportunity worth more than US$421 billion annually.
To learn more about AC Ventures and their substantial impact on the environment and society, visit their official page.