Vietjet and Boeing: A New Era in Aviation Collaboration
In a groundbreaking move, Vietjet and Boeing have officially finalized their delivery plan for 200 Boeing 737 Max planes. This monumental agreement was inked during the recent official visit of U.S. President Joe Biden to Vietnam.
Details of the Agreement
Vietjet Chairwoman Nguyen Thi Phuong Thao and Boeing Global President Brendan Nelson have committed to a delivery of up to 12 737 Max planes in 2024. The broader terms of the deal outline scheduled deliveries of the 200 737 Max planes over the next five years, starting from 2024.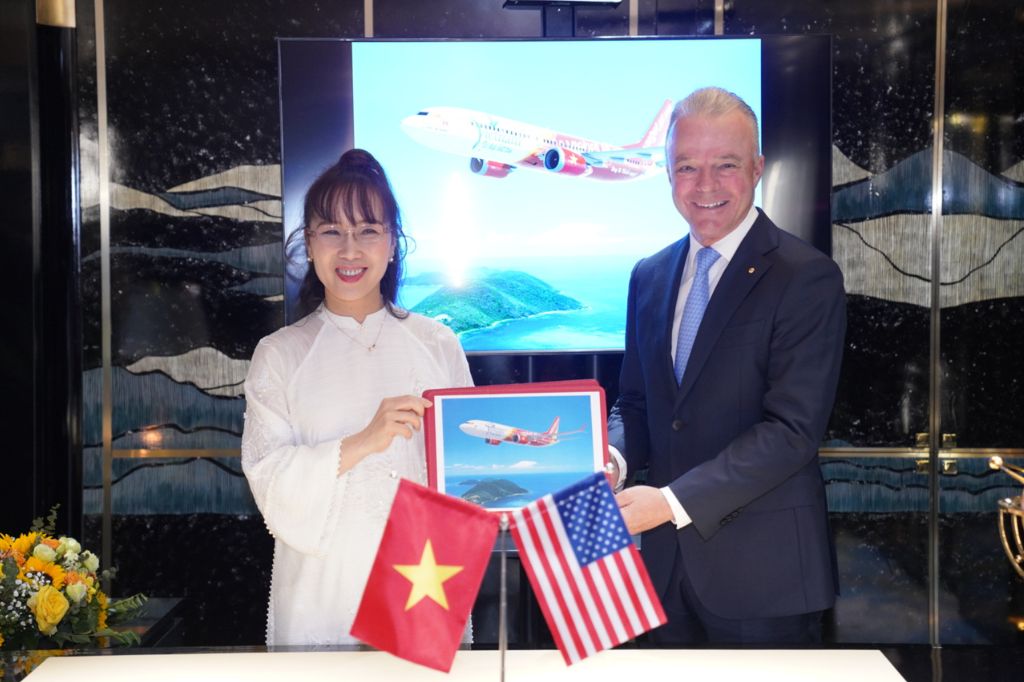 This contract, valued at over US$25 billion (approximately MYR116.8 billion), stands as one of the largest commercial deals in recent times. It is poised to significantly bolster the trade balance between Vietnam and the United States.
First Deliveries to Thai Vietjet
The initial batch of the 737 Max planes will find its home with Thai Vietjet, an affiliate of the Vietjet Group. As one of the premier airlines in Thailand, Thai Vietjet proudly showcases Vietjet's branding and is a top choice for travelers in the region.
Overcoming Past Challenges
Vietjet's initial commitment to purchase 200 Boeing narrow-body aircrafts faced setbacks due to the 737 Max's technical issues and the subsequent ripple effects of the Covid-19 pandemic on Boeing's global supply chain. This led to numerous global cancellations and indefinite postponements of aircraft deliveries. However, in a testament to their resilience and commitment, Vietjet and Boeing navigated these challenges, seeking mutual ground to ensure the successful execution of their contract.
A Vision for the Future
Both Boeing and Vietjet share an ambitious vision: transforming Vietnam into a global hub for aviation services, encompassing training, education, and maintenance. The collaboration will also focus on the integration of cutting-edge technologies such as artificial intelligence (AI), advanced aviation technology, sustainable fuels, and emission reduction, aligning with the aviation industry's standards. Furthermore, the partnership will bolster aviation infrastructure development, enhance airport operational capabilities, and improve flight management in Vietnam. Boeing is also keen on enhancing Vietnam's role in its global supply chain for aircraft production and aviation equipment.
Economic Impacts and Growth
Vietjet's massive order is projected to generate approximately 200,000 jobs in the U.S labor market, with an estimated value of around US$35 billion, inclusive of aircraft orders and engine engineering services. The achievements of this partnership are anticipated to not only spur growth in the aviation sector and the Vietnamese economy but also magnetize a plethora of investors, both domestically and internationally. This includes major corporations and investors from the United States, the world's leading economy.
Additional Financial Collaborations
During President Joe Biden's visit, Vietjet also entered into an aircraft finance agreement with Carlyle Aviation Partners, valued at US$550 million (approx. MYR 2.57 billion). This agreement is set to finance the 737 Max aircraft's pre-delivery payment (PDP).
Carlyle Aviation Partners, headquartered in Miami and Florida, is a renowned name in the global aircraft finance and leasing sector. Established in 2002, the company currently manages a fleet of 396 aircrafts across 59 countries.