When it comes to organising the content function, brands will need to overcome a wide variety of obstacles. They are forced to cope with concerns such as the abundance of content, unequal and haphazard production of content, a lack of strategic direction in the content insights process, and the difficulties that consumers have in discovering content that is timely and relevant. Frequently, founders of startups and B2B SaaS companies do not even know where to begin when it comes to marketing, let alone how to handle the lack of content on their websites, which is what inhibits them from generating leads and developing their businesses.
The process of content marketing is one that takes time and is not simple. In point of fact, it is really challenging. We know far too many marketing professionals who are miserable in their careers. They make an effort each and every day to perform work of which they may be proud. Effective marketing strategies! Creating content that is both engaging and helpful to expanding your consumer base is a task that is easier said than done. You may find that you are up against big content marketing obstacles if you do not have the necessary team, research tools, and skills. These challenges may impede your growth and lower your search rankings.
Your content marketing can, thankfully, be improved in a number of ways, which will result in an increase in the number of clients you attract. The following are 7 obstacles associated with content marketing, along with suggestions for overcoming them.
6 Content Marketing Challenges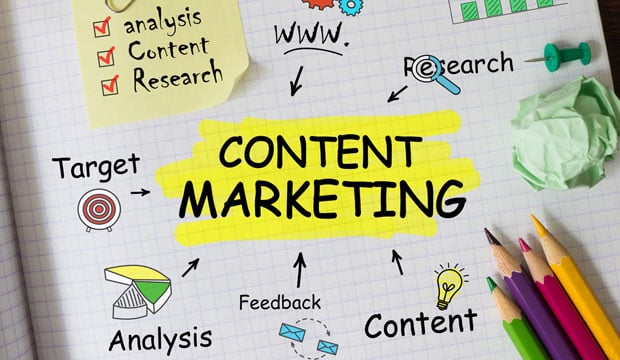 Not Being Aware of the Desires of Your Target Market
Did you know that the typical reader spends only about 37 seconds looking over a blog post before clicking away? Furthermore, 72% of those who read posts claimed that they would prefer watching a video than reading through the entire thing.
This indicates that people want the information to be presented in a concise and timely manner, free of any fluff or filler.
Unfortunately, not every person who contributes content will keep this in mind when they are creating content, nor will they know what format to use for their blogs, how lengthy an article posted on a blog should be, or even if a video is a better alternative. It is possible that the creation of content that is not engaging for consumers and drives them away could result from a lack of knowledge regarding this type of information. Thankfully, there is a simple answer to this problem, and it consists of looking at the businesses that are in the same industry as you and analysing the techniques they use.
Take, for example, the scenario in which you want to produce a film demonstrating how to make almond milk at home. Taking a look at the videos or blog articles that currently have the highest rankings on the internet is a simple method to come up with ideas for material that visitors will find useful.
Not Generating Sufficient Amounts Of Content
Maintaining the production of content on a daily, weekly, or even bi-weekly basis can be challenging. Even for blog posts, developing original content is a time-consuming process. In point of fact, 29% of respondents stated that the creation of a single post for their website took them at least two to three hours.
If you have a full-time job in addition to creating your website, or if you just don't have the skills necessary to create blogs, videos, and podcasts, outsourcing this type of work to content creators is a great option. Content creators are people who write blog posts, make videos, and record podcasts. When you outsource your job, you have the opportunity to engage the most brilliant writers, freelance photographers, editors, video editors, and other content creators who can assist in propelling your business forward in a fraction of the time it would take if you did it all by yourself.
Bear this in mind if you find yourself at a standstill in the process of developing a website that is both comprehensive and interesting. It's possible that the solution is as straightforward as employing other people to develop content for you so that you may focus on other elements of your company, such as conducting research, giving business presentations to investors, or working on your other enterprises.
Failing to Produce Content That Is Both Useful and Relevant
The creation of content has two purposes: the first is to assist consumers in making educated purchasing decisions, and the second is to influence those decisions by positioning your company as a market leader in the relevant industry. This is difficult to accomplish when the content in question is neither valuable nor pertinent. There is a distinction that may be made between the two.
The utility of material is defined as the extent to which it can assist a consumer in achieving their goals and in reaching a choice regarding purchase.

The sophistication, timeliness, and general knowledge of information, as well as whether or not it is relevant to what a buyer is looking for, are all aspects that go under the umbrella term of "content relevancy."
Both of these aspects play a significant role in determining whether or not a purchase will be made.
Let's pretend that somebody is looking for information on how to install vinyl planks in their home. They conduct a search. They want to seek for an easy article that is pertinent to the current discussion and offers directions, assists them in making purchasing selections on what tools to use, and is helpful in really assisting them in learning how to install flooring. If your content fulfils all of these requirements, the consumer will have a greater propensity to trust your website and your products, which will ultimately result in increased sales.
On the other hand, this is not the case with content that is neither relevant nor helpful in any way. According to around 71% of consumers, content that is excessively generic, ambiguous, and fundamental has any real value. If you want your content to create more leads, you should avoid using these three traits.
Be sure that your material has been well studied, that it is up to date in whatever industry you are working in (such as the technology or automotive industries, for example), and that it provides information that is both valuable and relevant to your consumer.
Content Never Seen By The Audience
The unfortunate reality is that a staggering 90.63 per cent of material will never receive any attention from Google searches.
This is generally the result of businesses being unaware of how to properly optimise their content, being unaware of what their target audiences are searching for on Google, and failing to apply the principles of search engine optimization, often known as SEO, to their advantage.
New digital marketers may find it challenging to fully comprehend and effectively put into practice SEO best practices, which is to be expected.
Lack of Knowledge Regarding the Mediums That Should Be Used For Content
It is essential to have the understanding that certain forms of media are best suited for particular categories of content. For instance, if you want to develop a food site blog and publish a recipe, a blog post or a short video can be a wonderful medium to use. Both of these formats are easily accessible. On the other hand, a podcast might not be the best option for sharing brief cooking instructions. Again, conducting content research can be very beneficial in this sphere of activity.
In addition, the production of content through unusual methods, such as interactive quizzes, can assist to enhance user engagement and distinguish your website from the websites of other businesses in your industry. Make sure that you market your material through a range of channels and formats, such as videos on YouTube, podcasts, blogs, and other online platforms, regardless of the medium that you decide to employ.
Giving Up Before It's Time As a Result of Inappropriately High Expectations
It is possible that it will take a minimum of six to nine months, or perhaps years, for your content to properly interact with audiences and be effective at producing leads. However, despite the fact that adverts and other forms of sponsored campaigns can also assist you in expanding your consumer base and generating leads in a short amount of time, digital and content marketing provide several advantages.
Developing content requires an investment of time. It takes effort to generate high-quality content and then distribute that stuff to the general audience through a website that is aesthetically beautiful. It takes time to build up your reputation as a brand, and it takes even longer to rank on the pages of Google's search engine. But the effort will be well worth it for businesses who want to keep seeing an increase in traffic as the days and months go on.
If you keep your content fresh by regularly adding new material, high-quality writing will continue to be a magnet for website visitors.
Photo by Rellify
What are the obstacles that content marketing will face in the future?
Because there are so many different mediums and marketing platforms, capturing consumers' attention remains an ongoing and increasingly difficult challenge. Your content's return on investment (ROI) won't start showing results for some time. In addition, it may be challenging to accurately measure these effects due to the quick evolution of content trends.
The question now is, what steps can you take to guarantee that readers of your blog and other published content pay attention to what you have to say? This fundamental question will continue to be one of the most important challenges in the field of content marketing in the years to come: How can anyone learn about what you are doing and how they can participate in it?
The difficulties you have with content marketing could cause you to become disheartened or even give up on your business or website entirely. You can, however, create content that generates leads and grows trust in your business with the assistance of SMART goals, expertise on best practices for content marketing, and the correct team.
Find techniques to manage your content marketing team and maintain your focus on the prize of continuing growth to receive assistance in building the ideal team for your content marketing.