By 2023, the real estate market should grow by 2.3%.
Buildings for both residential and non-residential purposes will increase. Better agreements will be signed. Agents for real estate will be busier. The number of new agents will increase. There will be more competition among real estate agents. How would you then differentiate yourself from your rivals as a real estate agent? Implementing a digital marketing strategy is the new standard in many industries. You need to start taking digital marketing seriously if you want to outperform your rivals because it is essential to establish your brand as a real estate agent, increase exposure, and draw more customers to your establishment.
Why is digital marketing crucial in the real estate industry?
Many brokers and realtors today need to recognize the crucial role that digital marketing plays in the real estate industry. Digital marketing raises brand awareness and keeps brands distinct from their rivals. The reasons why digital marketing is essential for your real estate business include the following:
1. Many people look up search engines for information
Today, more than ever, everyone uses search engines to look up information. Almost everyone uses a search engine to look up information. When a smartphone or computer can get the information in a few minutes, no one wants to waste time asking a friend or the neighbour next door. Therefore, you want to create an online presence to increase brand recognition. Since your leads congregate here, you want to ensure you get all the benefits of having people find you through their searches.
2. Effectiveness of video and mobile marketing
Mobile and video marketing effectiveness has been seen repeatedly. Numerous studies have shown that mobile advertising campaigns are more successful than other online standards. It's not surprising to learn that many people use smartphones to browse websites. Videos also boost conversion. Mobile and video marketing require investment.
Do you know that landing pages with videos increase conversions by up to 80%?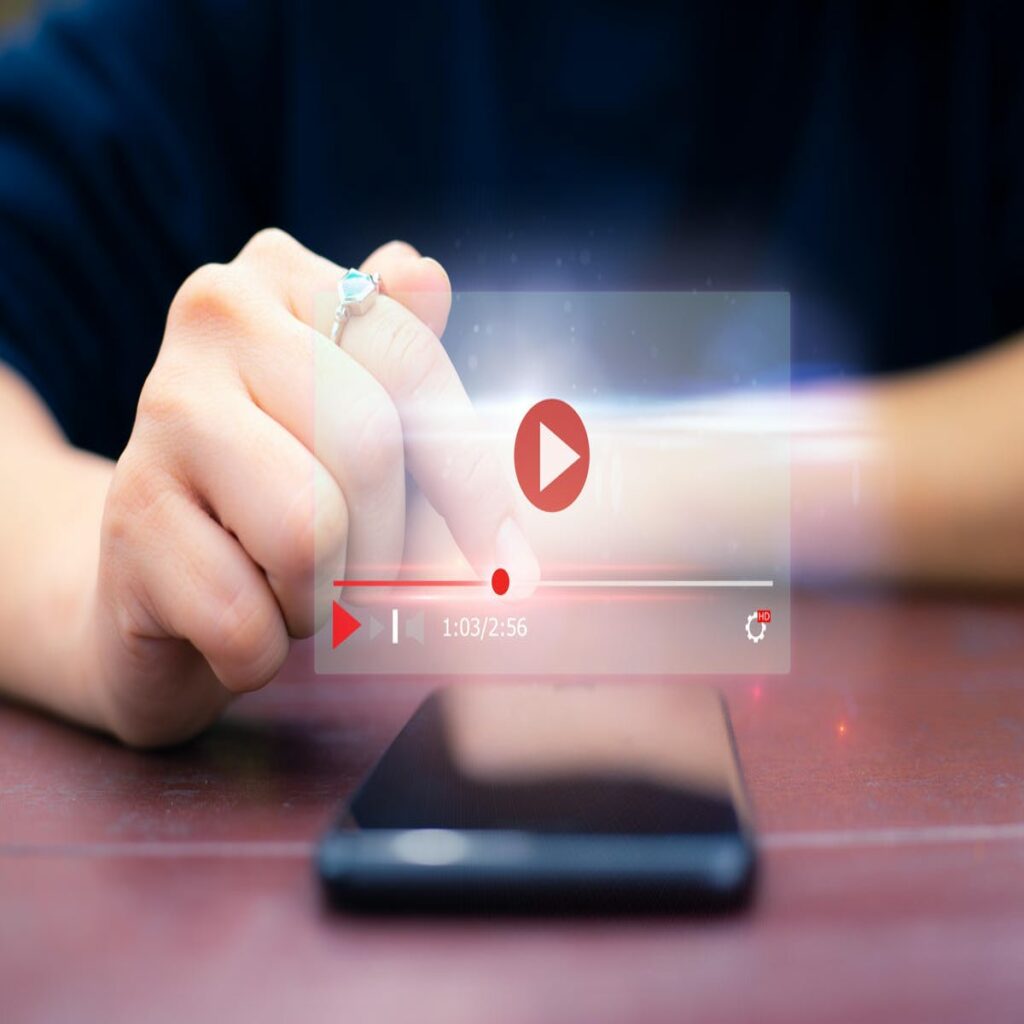 A potential customer's purchase decision may be aided by watching a product presentation video, which may result in audience members becoming leads. Additionally, search engine ranks video content. Therefore, posting a video has been shown to increase engagement, which is something Google is always looking for in range.
3. Online reviews are essential
Establishing credibility is essential to any business. Online reviews are one of the simplest ways to win customers' credibility and trust. Customers can, for instance, post a review of your services on your Google business page. When potential customers decide to try your service for the first time, a few positive reviews on your page can inspire confidence in them. This trust is crucial in the real estate market, where you're trying to persuade customers to part with their cash to make significant property investments.
4. Ease of performance tracking
Although physical banner printing may resemble the real thing, how well they convert is the real question. How do you keep track of your progress? No way. You must track how many people view them daily or gauge your success rate. Pay-per-click (PPC) marketing strategies allow you to track your performance and see how well or poorly your advertisements perform.
5. Easier to reach the target audience
You'll be able to determine where your traffic is coming from, what strategy to use, and what aspects of your campaign are compelling. Target audiences can be reached more quickly. When you put up a poster or banner around town, only some community members will see it or pay it any attention. It becomes more difficult if you're attempting to reach people outside your immediate area. Digital marketing is helpful in this situation. With just a few clicks, digital marketing enables you to target and connect with an audience outside your immediate area. For example, using paid advertisements in digital marketing, you can target people looking for landed properties instead of just the uninterested general market. Digital marketing ensures that your advertising always reaches the appropriate audience.
6.Freedom to go paperless
By switching to digital, you can reduce your printing expenses. Going paperless helps the environment as well. Additionally, the money that would have been spent on printing paper can be used toward other tactics like Facebook or Instagram ads. Numerous chances to be creative
7. Multiple opportunities to get creative
More creative freedom with online marketing. Think creatively, investigate demographics, test campaigns, and more. Use Instagram's "Ask me about anything" feature, for instance, to solicit feedback from clients regarding any services they require from you.
Strategies that realtors can use to maximize leads
Without a doubt, there is a glut in the housing market. So how can you make yourself unique in the crowd? These tried-and-true methods can help realtors generate more leads.
1. Establish email campaigns
In the real estate industry, emails are one of the digital marketing techniques that convert the best. They allow you to relate to, interact with, and persuade new leads while maintaining the interest of current clients in your offerings. A recent study found that 86% of consumers would instead get emails. Always check that your content is pertinent to the audience's needs.
2. Make your website user-friendly
Statistics show that more than 40% of visitors to real estate websites come from mobile devices. Therefore, an adequately optimized website for mobile use can help you gain a lot of revenue. The following elements should be present on a mobile-friendly website: photos sized for mobile devices and quicker loading times. Include a live chat option. People are constantly looking for questions to ask. Make sure to be accessible at all times.
3. Pay-per-click promotion
PPC, or Pay-per-click advertising, is a popular digital marketing tactic used by business owners of real estate professionals. Pay-per-click advertisements precisely target potential leads. The Primary advantage of a PPC ad is that it will charge you when someone clicks on it.
According to research, the average conversion rate for marketers using Adwords is over 2.47%. The PPC algorithm targets users who have used Google or similar search engines to look for terms associated with your service.
4. Content marketing
A responsive real estate website has content marketing as its defining feature. A highly responsive and mobile-optimized website is useless if it lacks relevant content. Content marketing is the best way to get your website indexed, which plays a crucial role in SEO. Your credibility, reputation, and audience connection are all enhanced by the content of your website. Create guides, articles, and reviews that will assist them in making educated home purchasing decisions. In a nutshell, the content on your website needs to address a problem and provide an answer.
5. Virtual tour hosting
Most successful digital marketing professionals in the real estate sector use hosting virtual tours. This approach speeds up revenue generation for marketers and facilitates the home-buying process for consumers. Customers need you as a marketer to help make buying a home easier because it can be challenging. 
To create a successful virtual tour:
A. Avoid digital illusions and use actual home footage instead.
B. Make sure your video is watchable and responsive on desktop and mobile devices.
C. Make a user-friendly 3D tour.
6.create a social media marketing plan
A social media marketing strategy is different from occasionally posting something on Facebook. Instead, we're referring to a comprehensive social media marketing strategy that produces results. Here are a few steps to take:
A. Create new or updated lists.
B. Make heartfelt tales.
C. Create relevant blog posts.
D. Team biographies.
The objective is to share various listings pertinent to the searches your customers are making.
7. Invest in SEO
Your website will rise to the top of the search engine results by implementing an effective SEO strategy. Sadly, search engine algorithms are constantly changing. It would be best if you always kept up with new algorithm developments because of this. Therefore, SEO needs more time than ever required. The use of keywords is essential to SEO. They are what people use to conduct online information searches. Therefore, always research keywords and add those words to your blog posts and articles. Other SEO factors to think about are: Backlinks, Pages on social media, Web directories, Readability, readability metrics, snippets, etc. regular updates to your blogs.
Conclusion
It all depends on how effectively the strategies are applied, even though almost every real estate agent and broker use one or more digital marketing campaigns as a part of their business. First, concentrate on producing digital content that addresses the homebuyer's issues and questions. Then, use various online marketing techniques to increase your chances of being found by potential customers. Ultimately, focusing on the conversion quality is more important than just how many people you reach.