Harnessing the universal appeal of DC Super Heroes, Coles has partnered with Warner Bros. Discovery Global Consumer Products and DC to rejuvenate its acclaimed BUILDERS collectable program. The campaign is aimed at fostering an appreciation for fresh Australian produce among consumers, through an engaging initiative aptly named the Fresh Food Challenge.
DC Superheroes Advocate Fresh Produce
This trailblazing supermarket campaign in Australia breathes life into beloved DC characters such as Batman, Wonder Woman, Superman, and villains like The Joker, Catwoman, and Poison Ivy. All collectables, made from 100% FSC® certified cardboard sourced responsibly, are recyclable in household bins2, marking an environmental friendly approach to the initiative.
In a creative twist, each character represents a specific fruit or vegetable, such as energy-packed bananas for adventurous Batman, fibre-rich apples for the mighty Wonder Woman, and sweet corn symbolising the strength of Superman.
Fresh Food Challenge: Engaging Australians in Healthy Eating
Starting from August 2, customers can secure a free DC Super Hero Builder character with every $30 spent in a single transaction at Coles supermarkets or online1. With 35 unique characters to collect, fans of all ages are set for hours of play-based entertainment and learning.
Amanda McVay, Coles Chief Customer Officer, highlighted the campaign's focus on providing value to customers through entertainment and food education amidst concerns about cost-of-living.
Aligning Fun and Education
The initiative reveals that only 8.5% of children3 aged 2 to 17 years meet the recommended daily intake of fruits and vegetables. The Fresh Food Challenge presents a collector checklist to pair 35 fruits and vegetables with iconic DC Super Heroes and Super-Villains, offering an engaging method to inculcate healthy eating habits.
The campaign converges fun activities with fruit and vegetable education, making it easier for parents to convey the importance of fresh food choices to their children. Accredited Practising Dietitian Joel Feren emphasised the crucial role of fruits and vegetables in a healthy eating plan, noting that such fun activities can help foster healthy eating habits in children from an early age.
Fruit and veggies provide vitamins, minerals, dietary fibre and antioxidants to help protect our bodies and reduce future disease risk4.

Joel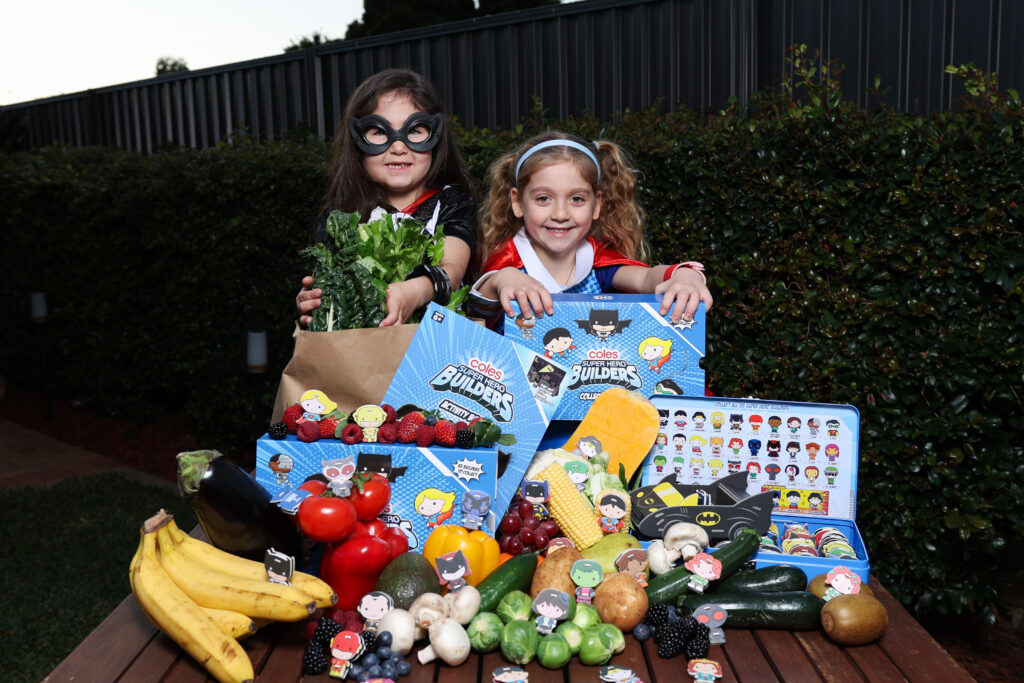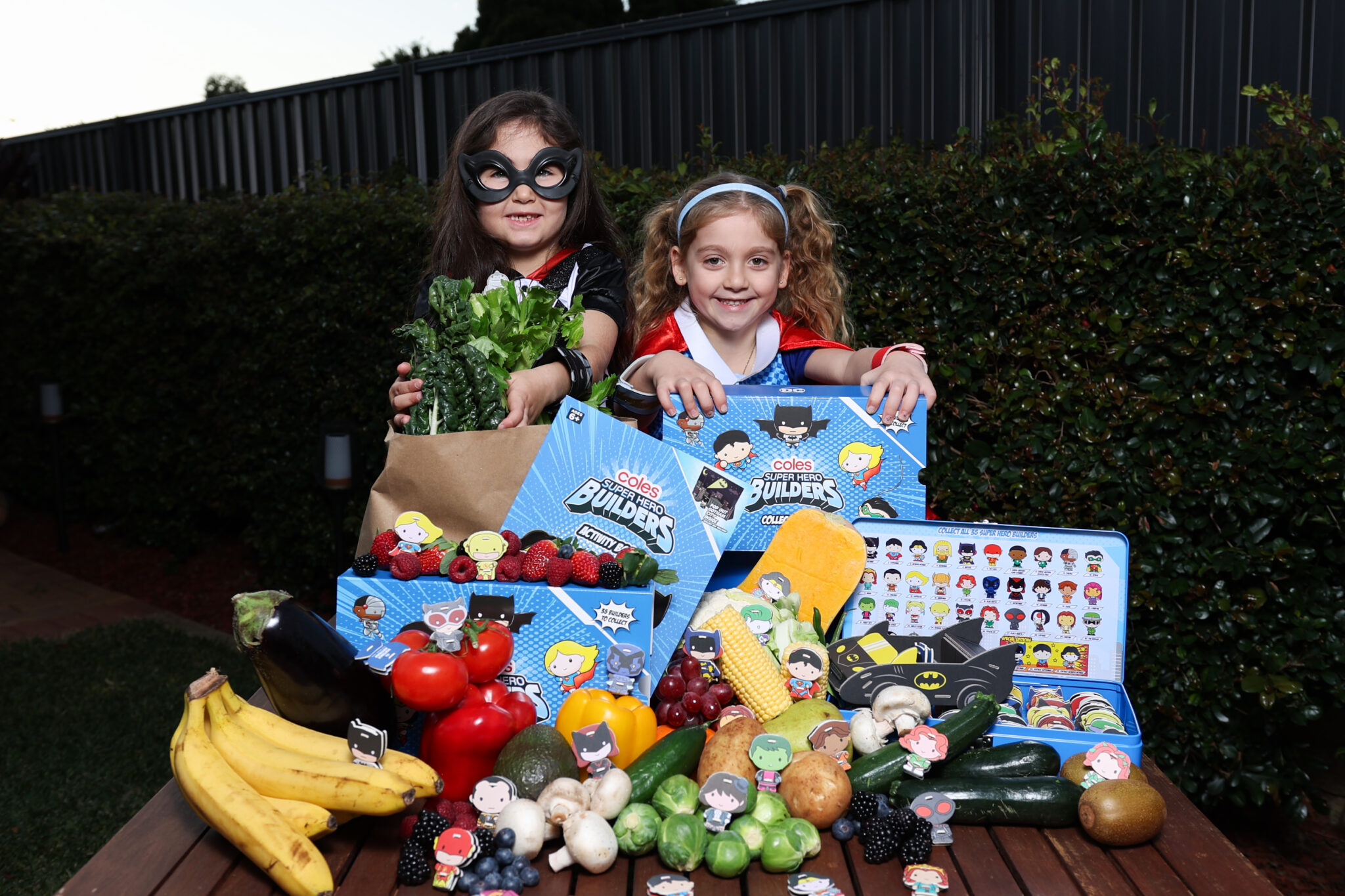 "As a dad I know it can be tricky to convince kids to eat veggies. Fun activities like this can help parents to encourage healthy eating in children, plus research shows that children learning to like eating vegetables at an early age is critical to set up positive habits for life5."
Promoting Sustainability
The DC Super Heroes are plastic-free and entirely recyclable, underlining Coles' commitment to sustainability. Planet Ark CEO Rebecca Gilling lauded Coles for promoting alternatives to single-use plastic products.
Collect, Construct, and Celebrate Healthy Eating
Collectors can look forward to speeding up their collections by receiving a bonus DC Super Hero Builder character when they spend $30 and purchase a selected product from over 30 participating brands1. The collectables can be assembled to create characters and the Batmobile, further enhancing the interactive and entertaining facet of the initiative.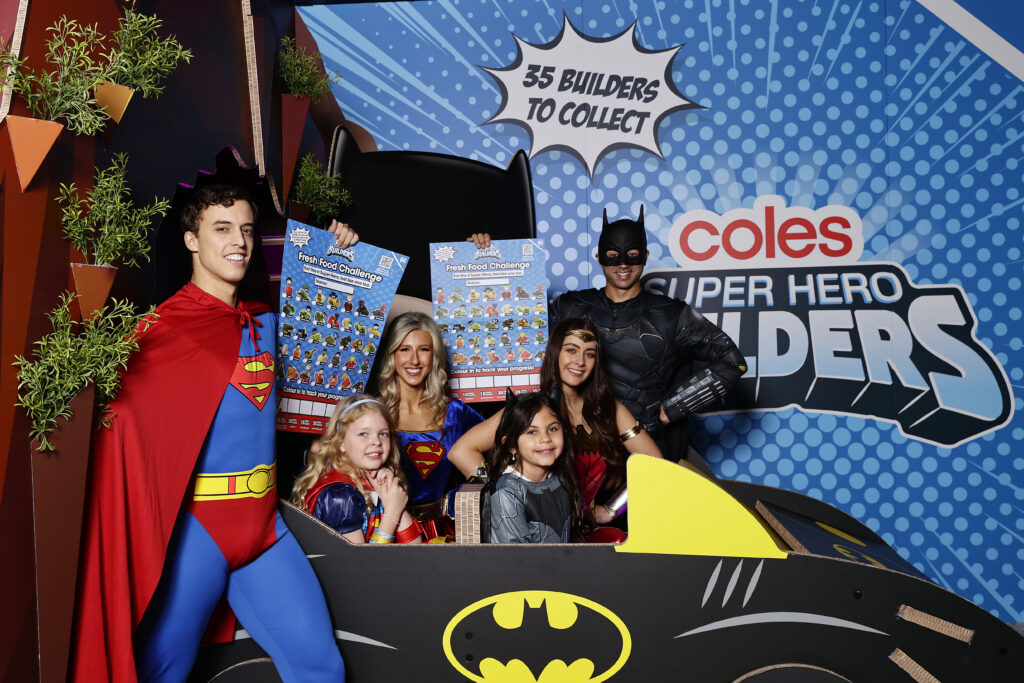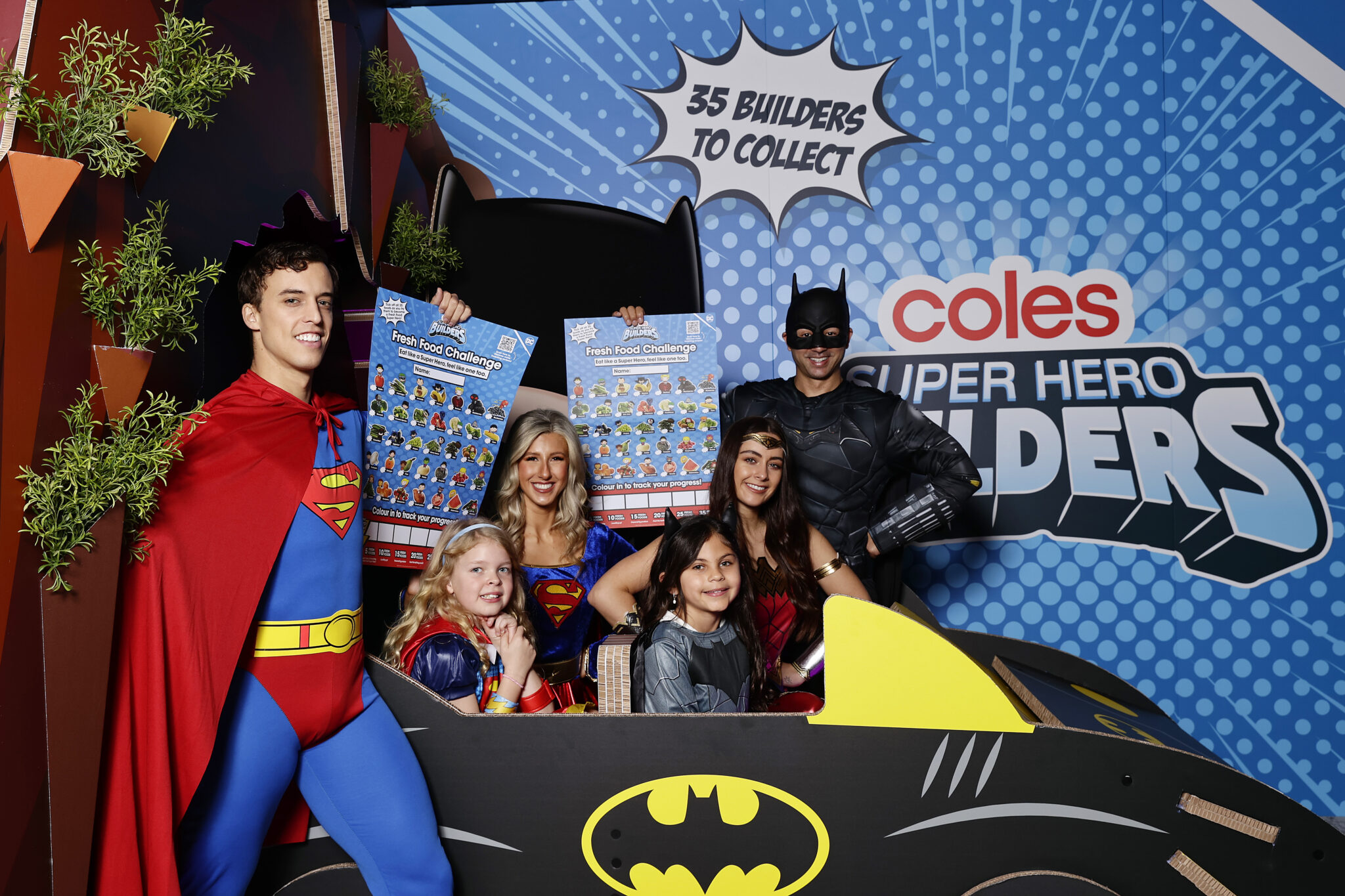 Additional DC-themed merchandise including novelty mugs, plush toys, and an educational activity book will also be available to purchase at Coles and Coles online, bringing a comprehensive DC universe experience to consumers, while subtly embedding the importance of fresh fruits and vegetables in daily diets.
By spending $30 in a single transaction at any Coles store or on Coles Online (after applying any savings or discounts), you will receive a complimentary Coles Super Hero Builder. It's essential to claim your Super Hero Builder at the checkout. The qualifying $30 spend excludes Coles Insurance products, DoorDash, UberEats, Coles Best Buy Online Exclusive, iTunes cards, gift cards, mobile phones and related plans, recharge, Opal top-ups, calling cards, charity products, as well as purchases of alcohol, tobacco, and related items. A maximum limit of 20 Coles Super Hero Builders per transaction is applicable for Coles Online. The offer is valid until September 19, 2023, or while stocks last. Visit coles.com.au/superheroterms for comprehensive terms and conditions. All related characters and elements of JUSTICE LEAGUE are copyrighted and trademarked by DC.
The Coles Super Hero Builders can be recycled by placing them in your household recycling bin. Please ensure to put all pieces securely back inside the paper wrapper or any used envelope before disposing of them. For recycling the play kits, larger pieces can go directly into your household recycling bin. However, tuck smaller pieces inside a used envelope. For more detailed instructions on recycling, scan the QR code link provided inside each play kit.
According to the 2020-21 statistics, among children aged 2-17 years: • Sixty-two point six percent (62.6%) met the recommended fruit intake • Nine percent (9.0%) met the suggested vegetable intake • Eight point five percent (8.5%) met both the fruit and vegetable intake recommendations • Five point three percent (5.3%) did not consume any fruit and 4.1% did not eat vegetables. You can find the source of this information at the Australian Bureau of Statistics (abs.gov.au).
The National Health and Medical Research Council (2013) provided the Australian Dietary Guidelines Summary, where Guideline 2 on page 14 is particularly relevant.
Promoting the enjoyment of eating vegetables at an early age is crucial for developing positive eating habits that last a lifetime. This view is supported by Birch, L.L., in his studies. Furthermore, Birch emphasizes the importance of exposing children to a variety of vegetables from an early age to increase their vegetable intake. Bell, L.K., and others, in their study, also stress the significance of adopting strategies to enhance vegetable liking in early childhood.