The Twitter Conundrum: A Peek into Chaos
Twitter, a social network once celebrated for its free speech policies, has been in a tumultuous phase. Under Elon Musk's leadership, the platform experienced significant layoffs, policy changes, and a decline in advertisers. The controversial decision to turn TweetDeck into a paid service and impose restrictions on tweet views has faced significant backlash.
A Glimmer of Hope amid the Chaos?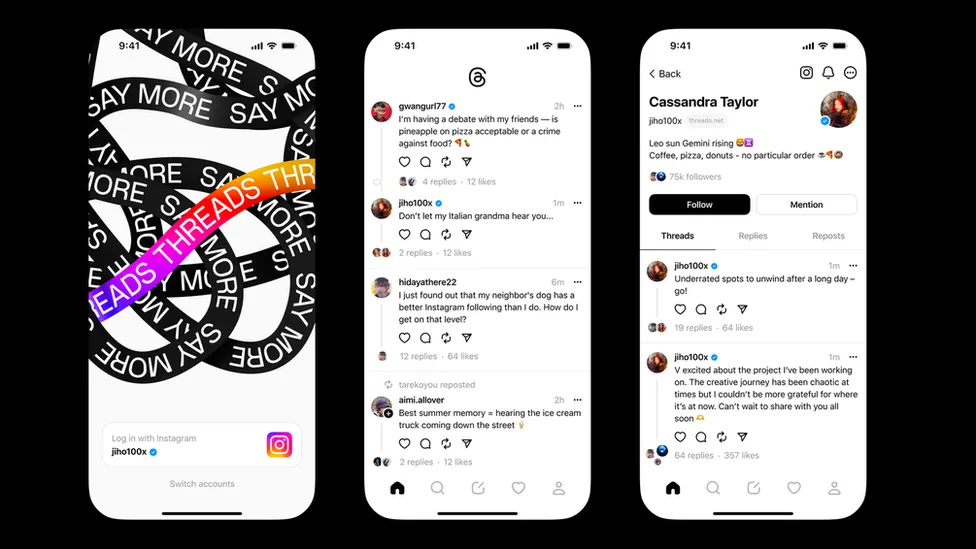 In the midst of the Twitter turmoil, Mark Zuckerberg's company Meta has launched Threads, an app aimed to challenge Twitter's monopoly over short posts. Threads seems to be riding the wave of discontent surrounding Twitter, attracting 10 million sign-ups within hours of launch. The app is set to leverage Instagram's vast user base and Meta's abundant resources, positioning it as a strong contender in the social media space.
The Battle of Titans: Musk vs Zuckerberg
This is not just about an app. It's about the clashing philosophies of two tech titans: Mark Zuckerberg and Elon Musk. While Musk's handling of Twitter has raised concerns, Zuckerberg seems to be scoring points, especially with the successful launch of Threads. Meta's strategy of cloning successful features, as seen with Instagram Stories and Reels, bodes well for the app.
Twitter is not MySpace, darling! 🥂 https://t.co/Ia7UBJWLBs

— Elon Musk (Parody) (@elonmuskewl) July 6, 2023
Concerns Looming Over Threads
Despite the promising start, Threads has its share of challenges. Concerns over data usage and inability to delete Threads profiles without deleting associated Instagram accounts have raised eyebrows. As Threads plans to integrate with other social media platforms, it must address these concerns to sustain its growth momentum.
The Future Awaits
The launch of Threads has undoubtedly stirred the social media pot, challenging the existing landscape. Will Threads become a formidable alternative to Twitter or will it fizzle out as just another app? Only time will tell.