The British ruled over India for approximately a century. While they left in 1947, some of the things stayed back. One of them was the love for cricket the fellow citizens harboured over time. Born and brought up in India, I witnessed a massive affection for the sport from people around me. A match between India and Pakistan meant eyeballs glued to the television for the entire duration of a 50-over game. Two decades later, nothing much has changed. The rivalry between the two nations still extends to the pitch, and cricket is still one of the most celebrated sports in the country.
Anything that peaks have to come down. That is just the law of nature. When the gentleman's sport was dying a slow death a few years back, International Cricket Council (ICC) jumped in with the idea of T20. Deriving insights from the massive success of soccer, ICC repackaged the day and night game and came up with a version of the game that was a big hit amongst advertisers and viewers alike. The experiment was a hit and garnered the maximum TRP ever created in television history in the India-Pakistan final on 24th September.
Just like football rules in Europe, Cricket is the Asian king. Or at least it's the king in India, Pakistan, Sri Lanka & Afghanistan per se. With the 8th edition of the T20 world cup just around the corner, people cannot keep their calm. The internet is once again revisiting the "Mauka – mauka" ads, and fans are swooning over every piece of information available on the awaited event. Guess who is encashing on this massive popularity? The brands! Here are five tips for you to ride the tide:
Viral memes
Build an emotional connection through the sport
Interactive social competitions and giveaways
Invest in crunch time and influencers
Remember to speak their language
1. Viral memes
Do you remember the disappointed Pakistani fan from the Pakistan-Australia match in ICC world cup 2019? If not, take a look at the image below to jog your memory.
Ahaa. Now you do! Immediately after the missed catch, Akhtar was seen standing in disappointment with his hands on his waist, and that disappointed expression caught the camera's attention and captured the emotion perfectly for the world to recall time and again. This is one of the memes that have a lasting impression. The meme culture is set ablaze during a cricket tournament. It comes with a lot of memorable moments and funny scenarios that social media engineers use to reach a massive population of fans. Every brand must leverage this trend by creating these memes or using the viral ones to market themselves, as it serves as an opportunity for brands (big and small alike) to connect with several millions of fans worldwide.
2. Build an emotional connection through the sport
When Steve Jobs decided to market, he associated it with the tagline "think different". The line was brilliantly put together with black and white pictures of some of the greatest visionaries by Craig Tanimoto, indicating from where apple derived its learnings.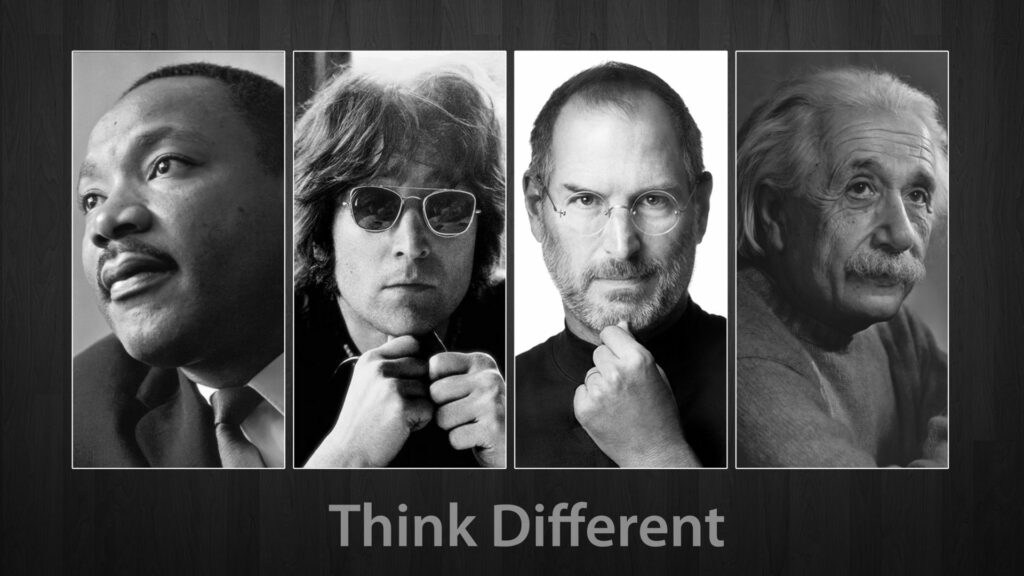 Storytelling is an ancient art, but it still connects deeply with people, and fans love to hear about their favourite sportsperson. A brand must learn from others and derive inspiration from the stories of others. Every sportsperson has a story to tell. A story that defines them reveals their scars and narrates their journey. It is also a great way of marketing yourself and connecting with your audience emotionally if you are the one getting them their favourite cricketer's story.
3. Interactive social competitions and giveaways
Competitions and giveaways are quick to catch the public eye. And they are also one of the most engaging ways to build your brand. Get creative with your audience. Create quizzes or ask people to vote on the game's outcome and arrange for freebies & giveaways for people who answer correctly. Humans love free stuff. A promise of a freebie is sure to draw their attention.
4. Invest in crunch time and influencers
Crunch time is the time spent specifically on the big moments. 37% of Gen Zers are "crunch timers", a term coined by PwC [1-2]. These are the fans who tune in only for the big moments because the appetite for sports highlights is increasing. Create curated content on the game, focus on highlights, and collaborate with some social media influencers and bring in their opinions on the subject. A recent Marketing In Asia study highlighted that the word of influencers heavily drives the new generation and they crave personalisation. Leverage it. Build your audience on YouTube; the platform fans turn to in search of content that speaks to them.
5. Remember to speak their language
Before initiating a marketing campaign, it is crucial to know your target audience. It is essential to know the demography, segment, age and other defining parameters of your target audience for the campaign's success. Before delving into the process, make sure you have the data ready. For instance, if you are running an ad catering to Gen Z in India, bring in their favourite influencer/ sportsperson and run it in their local language.
Conclusion:
The proposition of scale, impact, and collective viewing nature of T20 World Cup makes it a favorable proposition for all categories ranging from BFSI, e-commerce, automotive, beverages, and Digital start-ups in fintech and ed-tech. Concluding with a quote,
World Cup is the pinnacle of the cricketing events and brands are built on the back of cricket. For building a brand, you need consistency in your communication and constant recall which cricket delivers. I don't see any other genre delivering the reach that this sport provides.

Sai Narayan, CMO Paizabazaar
Endnotes:
https://www.thinkwithgoogle.com/intl/en-gb/consumer-insights/consumer-trends/youtube-gen-z-aesthetics/
https://www.pwc.co.uk/hospitality-leisure/documents/sports-survey-2021.pdf