Prior to ten years ago, few marketers could have imagined using anyone other than an actual celebrity to promote their brand. Influencers, or people with large and devoted social media followings, have, however, recently risen to the top of the priority list for businesses seeking powerful and extensive brand endorsement. In fact, according to a report, 94% of marketers who used influencer marketing in 2017 felt it was successful. Influencer marketing can only work if you take the time to build a strong, open, and profitable relationship with someone whose audience is a natural fit with yours.
1. Find influencers who will promote you
Your Brand Building a strong relationship with the wrong person will be challenging. The very foundation of the partnership is finding an influencer who is compatible with your brand. A crash can only result from building on an unsteady foundation. Selecting influencers based solely on their follower count is one of the worst mistakes you can make when running influencer campaigns. You can't anticipate happy outcomes if you end up working with an influencer whose target audience doesn't match yours.
One of the most important factors to consider is the demographics of their target audience. The content that an influencer creates is another factor that is very important. Brands that initially enjoy an influencer's content won't make many changes or adaptations to it. An influencer's posting style can reveal a lot about them. To learn more about someone's personality, do some research on their social media accounts and any other platforms they may use.
Influencers' fake followers are a major source of worry in the influencer marketing community. If an influencer's followers aren't real, your money will be wasted, even though influencer marketing is great for engagement and bringing in new clients. After learning as much as you can about each influencer, consider who would make the best brand ambassador before making a decision. By beginning a partnership with an influencer, you'll be presenting someone as your brand's typical customer. You want to pick a person who can relate to your target audience and whose recommendations are trustworthy.
2. Influencers should be viewed as partners
We personalize each email by citing specific examples from the influencer's previous work that we believe demonstrate why they would be an excellent brand ambassador. Our goal is to collaborate with individuals who support our service rather than those who have a large following. Finding the right people takes more time, but these discussions result in lasting connections. Recognize the influencer's target demographic. Among the many available tools, the best influencer analytics tools will provide you with a detailed breakdown of follower demographics. The same principles apply to understanding their audience as to any other marketing buyer persona.
3. Understand the influencer's audience
Any company or brand that wants to work with an influencer must first understand who their audience is because doing so can give them invaluable information about the target market and how they behave. Study the influencer's profile carefully to learn some fundamentals about their audience. Their age, gender, location, and interests are among this information. Analyze the influencer's engagement data to determine the types of content that their audience interacts with most frequently. This can help you gain insight into the subjects or goods that their target market is most drawn to. This can help you get a sense of what the target audience thinks of the information and any potential queries they may have. Focus your requests on the audience and the things they enjoy. You will be at the top of the influencer's list if you are correct and the influencer receives engagement.
4. Build credibility and pitch value
Look them up on LinkedIn to see if you can find any connections you might have in common. Don't be controversial; instead, look for something that would be a great conversation starter to add to their published articles. Don't focus solely on your desires. You are more likely to receive a favorable response if you determine what will be of value to them.
5. Look within your existing customer base and business community
There are two places where natural influencer relationships can be found. The first is found in your clientele. Look for unsung heroes among your product's users. Your business community is another natural setting. Through networking and recommendations, I've found writers, bloggers, and content creators who are current and knowledgeable about emerging technology.
6. Give influencers room to be creative
Do you want the influencer to find your partnership to be a positive one? Do you want the audience to have faith in the sponsored ad's veracity? Give influencers the opportunity to express their creativity if the answers to both questions are yes. Influencers tend to be creative. To keep their audience interested, they must consistently produce new and engaging content. The campaign won't be sincere or genuine if you don't express gratitude for their creative energy or if you stifle their creative ideas. Many marketers make the error of taking complete control of influencer promotion.
The campaign will be less successful if you dictate every last detail and put words in influencers' mouths. Influencers' influence is the reason you want to work with them, as their name implies. The sponsorship will become more obvious if they aren't allowed to communicate with their followers in their own voices, which will make it less appealing to the audience. Influencers are aware of the kinds of content that connect with their audience. You should trust their judgement if you are working with influencers whose creativity and impact you respect.
7. Make the Reaching out Message
Your own influencers frequently receive emails and direct messages from brands looking to connect with them. A generic message, without a doubt, will not leave a lasting impression. Being distinctive and individual will help your brand stand out among competitors. Be direct and explain why you want to work with them instead of making excuses or praising your business. You must respond to the following inquiries from them: Why would you want to collaborate with them? The reason they are the best option for your brand is? By including these justifications in your message, you'll be able to convince the influencer that your brand is one to think about.
They must share your understanding of the rationale behind your relationship. You must first conduct research in order to tailor the message based on the influencer. Perhaps you'll learn that you'll both be at the same conference, in which case you can choose to meet by "accident" and introduce yourself. You can show your appreciation for their hard work by sending them a card or a sample of your product if their birthday is soon. For a "natural" run-in, look up the conferences they'll be attending this year. Alternatively, send a straightforward card on their birthday.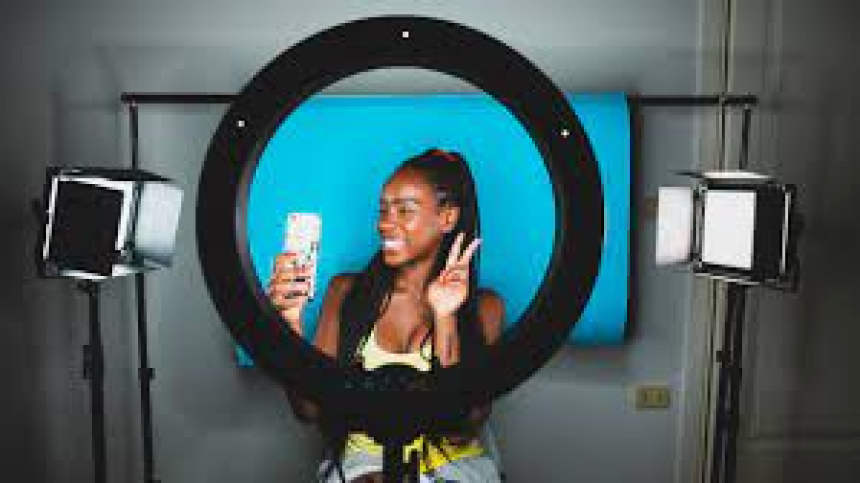 If conducting a little research inspires creative engagement, it's acceptable. Your objectives for the opening message should be to be sincere and demonstrate to the influencer that you have done your homework. If you approach them as a friendly acquaintance rather than a salesperson, they'll be more interested in a partnership. The way a person perceives you matters and can influence how your relationship develops.
Conclusion
Decisions you make during your collaboration and how you approach influencers will determine how your relationship develops. The most important thing is to treat the influencer as a partner rather than an employee. Remember that influencers have many choices when it comes to brand collaborations, so if you want to succeed, you must ensure a positive relationship with the potential for a long-term partnership.