Indonesia's eminent early-stage venture capital firm, AC Ventures (ACV), and the globally recognized Boston Consulting Group (BCG) have released a landmark report on Indonesia's green growth potential and the impending implications of decarbonization. The report underscores Indonesia's potential to transform its economy, emphasizing its consequential role in the global climate action arena. 
Setting the Stage 
Catalyzing Indonesia's Green Growth Potential, the report, was unveiled at an online press conference, offering profound insights from a panel of industry experts, including Brendan Board of BCG, Marc Schmidt from BCG Singapore, AC Ventures' ESG Principal Lauren Blasco, and Maka Motors' CEO Raditya Wibowo.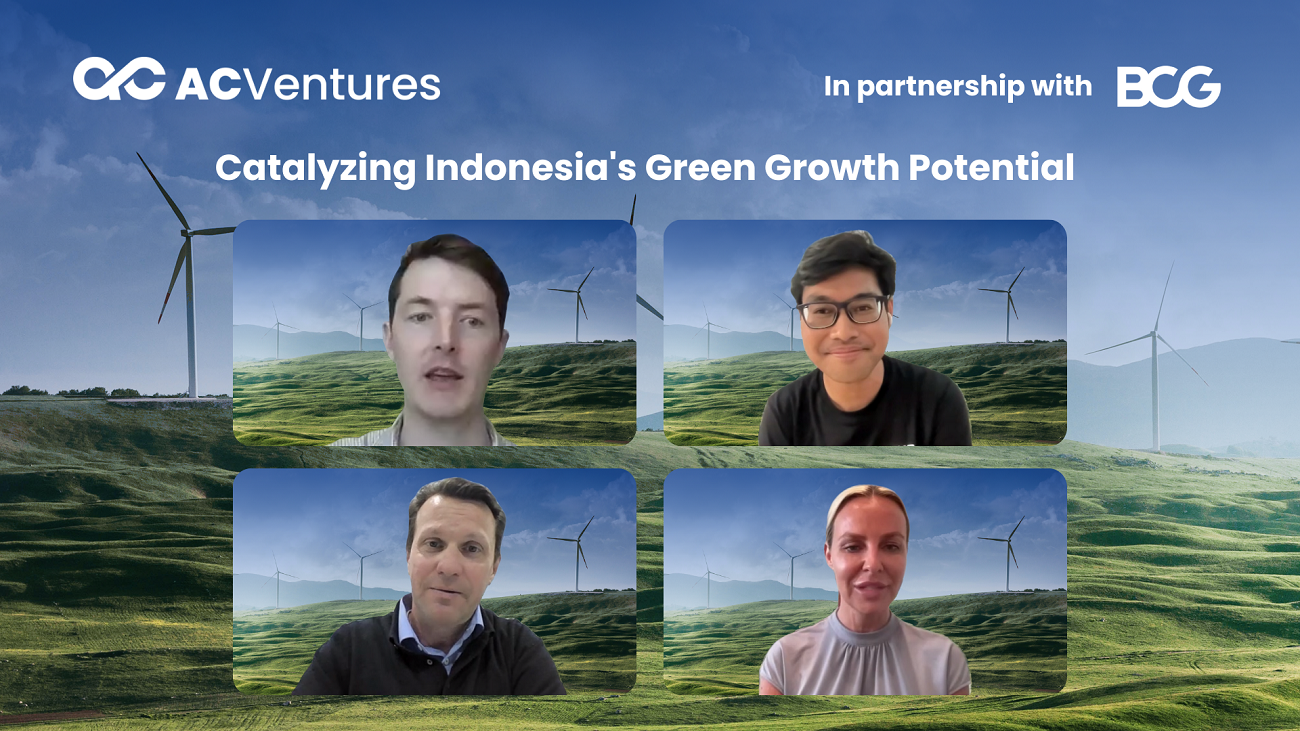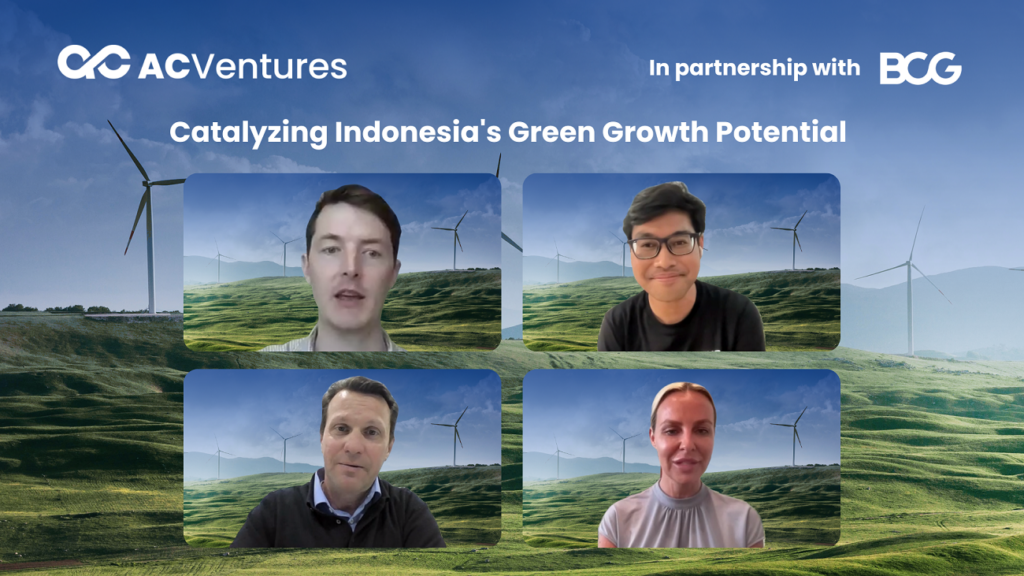 The Green Growth Roadmap 
Despite being the fourth largest global greenhouse gas (GHG) emitter, Lauren Blasco explains, "Indonesia also possesses the immense potential to transition to a green economy. This shift is an opportunity for startups, MSMEs, and investors to play a leading role in fostering sustainable economic development and combating climate change." 
Unlocking the Green Economy Potential 
The report reveals three key areas of focus for green growth in Indonesia: strategy and professional services, solutions for optimizing GHG intensity, and emission offsetting, with potential markets valued at US$46 billion, US$350 billion, and US$3.5 billion respectively by 2030. 
Towards a Low-Carbon Economy 
Building a low-carbon economy and the associated decarbonization will provide opportunities for stakeholders across all sectors, including Indonesia's large and important MSME sector. Broad participation by innovators will be essential to implement and sustain the necessary changes in Indonesia's economy.

Marc Schmidt of BCG
Seizing the Carbon Credit Opportunity 
Our report underlines the tremendous decarbonization potential Indonesia holds. For example, the international demand for voluntary carbon credits is set to skyrocket, increasing by about 27% annually until 2030.

Blasco
Green Growth: A Business Imperative 
The report forecasts the green growth opportunity in Indonesia at a staggering US$400 billion, considering industry revenue and carbon offset potential, underscoring the significant role of smaller-scale ventures like startups and MSMEs in driving this transition. 
Enabling Green Growth Through Talent and Regulation 
The report also emphasizes the critical role of developing and retaining talent, and the establishment of supportive regulatory frameworks in driving Indonesia's green growth. 
"We're calling on businesses, citizens, financiers, and investors to join us in building a future that's sustainable and equitable for all," said Marc Schmidt. Lauren Blasco added that driving green growth across the economy requires considering the interests of all stakeholders and creating fair and equitable economic transformations. 
The full report is accessible here.