The world is witnessing one of the most epic tug-of-wars of all time: the battle between Indian culture and Western influence! On one side, we have the rich and diverse cultural heritage of India, dating back thousands of years. And on the other side, we have the flashy, fast-paced, and oftentimes confusing values of the West. It's a classic showdown between tradition and progress, and today, we're going to explore the complexities of navigating the past, present, and future of this tug of war. So grab a chai, sit back, and let's dive in!  
According to a report, India has 40 UNESCO World Heritage Sites and monuments, making it one of the most culturally rich countries in the world. But as Western values and ways of life become more and more important, it's getting harder and harder to keep the delicate balance between keeping Indian culture alive and accepting Western ways. How can Indians navigate this tension? That's the question we'll be answering today. 
Indian Culture: Understanding the Essence
Ah, Indian culture. So rich, so diverse, so… under threat? Yes, you heard me right. Indian culture is a world filled with customs, traditions, beliefs, values, languages, arts, and religions. It's so vast and diverse that even we Indians sometimes get lost in it. But hey, that's what makes it interesting, right? The fact that we have so much diversity is one of the key elements of our culture. It's like a giant melting pot of different religions, languages, traditions, and customs, all coexisting peacefully. Unity in diversity, people! Today, let me give you a glimpse into the Indian Culture, in all its glory.
One of the things that makes Indian culture unique is its emphasis on spirituality. Our religious and philosophical teachings emphasise the importance of inner peace, self-realisation, and mindfulness. But let's be real here, Sometimes we need more than just spirituality to get us through the day. That's where family and community come in. They play a significant role in Indian culture. We have respect for elders, close family ties, and communal celebrations that are so important to our society. I can say without an ounce of doubt that the Indian social support system is by far the best in the world. And don't even get me started on our festivals and celebrations! They're so colourful and vibrant, marking important events in the calendar such as harvest festivals, religious celebrations, and national holidays.
And let's not forget about our food. Oh boy, Indian cuisine is diverse and flavourful, with regional variations in cooking styles and ingredients. Food is often shared communally and plays a central role in Indian culture. If you haven't tried it yet, trust me, you're missing out.
Our arts and literature are also something to be proud of. India has a rich history of art, literature, and music, with traditions that date back centuries. From classical dance forms to folk music and traditional crafts, Indian culture is infused with creative expressions. And let's not forget about our hospitality. Guests are treated with warmth and generosity, reflecting the concept of "Atithi Devo Bhava" (Guest is God) that is deeply ingrained in Indian culture.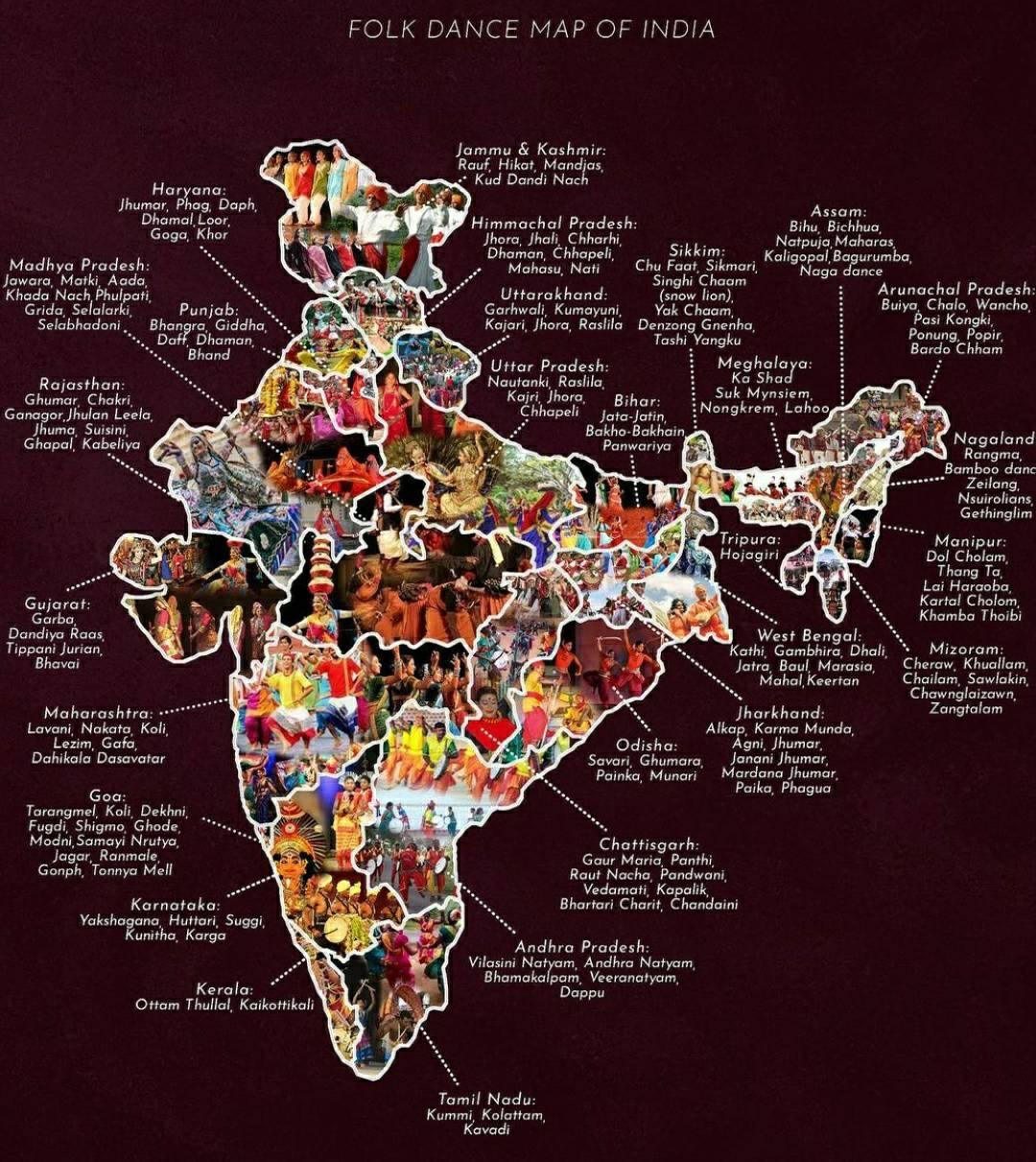 According to Sadhguru, Culture is not a stagnant thing; it is a living process that is evolving all the time. However, if the culture is being engineered by outside (commercial) forces, then it is one's fundamental duty to preserve it. The ethos of culture is to embed yogic science into your everyday life, so that you keep advancing towards spirituality, even unknowingly. It was done thousands of years ago but such practices are now fading away. 
Similarly, if we want to create a better world, we need to create better families, and to do that, we need to uphold our cultural values. And who can forget the teachings of Swami Vivekananda and the Dalai Lama? Their teachings reflect the significance of spirituality, compassion, non-violence, and inner peace, all of which are values that are reflected in Indian culture.
And we can't talk about Indian culture without mentioning our ancient scriptures like the Vedas, Upanishads, and Bhagavad Gita. These contain essential teachings that shape Indian culture. The concept of "Vasudhaiva Kutumbakam" (the world is one family) from the Maha Upanishad reflects the idea of unity in diversity that is central to Indian culture. The Bhagavad Gita emphasises the importance of duty, self-realisation, and detachment from the fruits of action, while the Yoga Sutras of Patanjali focus on the practice of yoga and meditation as a means to achieve inner peace and self.
So, as you can see, Indian culture is (was) a perfect blend of balance and harmony, coated in ancient best practices, silently guiding you to the final goal post. Fascinating right? However, let's get a little serious now. Did you know that India ranks at the top of the endangered language list? As of 2017, there were 197 indigenous languages in India that were either vulnerable, endangered, or extinct, according to the UNESCO Atlas of the World's Languages in Danger.
This is just about languages. Similar is the state of our traditional dance forms, music, and crafts. They are all dying a slow death. Preserving Indian culture is essential for maintaining the country's identity and heritage. UNESCO reports that culture is a key driver of sustainable development, and preserving cultural heritage is essential for achieving many of the Sustainable Development Goals (SDGs). So we all have a responsibility to keep it alive. 
The Western Influence on Indian Culture
Western influence has had both positive and negative impacts on Indian culture. On the positive side, India's GDP has grown by an average of 5.9% per year since 1991 due to Western technology and investment, which have helped modernise Indian industries and increase productivity. In terms of technology, the Western world has had a significant impact on Indian technology, with the rise of the internet and smartphones. India has the second-largest internet user base in the world, with over 700 million internet users as of January 2021.
When it comes to specific areas of influence, jeans, T-shirts, and dresses that look like they came from the West are becoming more and more popular among Indian youth. It's important to note that American influence in the world is significant, with more than half the world wearing American clothing (blue denims) and over 60% of Indians wearing blue jeans. In the same way, a lot of people in India speak and use English, making it the second-largest English-speaking country in the world with more than 125 million English speakers. 
Western music, movies, and TV shows have a big influence on Indian music, movies, and TV shows. Hollywood and Western music also have a significant following in India. Everyone in India know the famous U.S sitcom 'F.R.I.E.N.D.S' but how many of us know or even remember, shows like 'Office Office' and 'Zaban Sambhal Ke' (Mind Your Tongue). International cuisine has also gained popularity in India, with fast-food chains like McDonald's and KFC having a significant presence in the country. A birthday party in my days was a buffet of Indian delicacies like poori, samosas, pav bhaji, etc. Fast forward 20 years, and now the table is full of noodles, pasta, pizza, burgers, and fries. The change is evident. A survey by the market research company Ipsos found that about 79% of Indians prepare Western cuisine at home. However, Indian cuisine still remains the dominant food culture in India when it comes to daily meals.
The Western education system has had a big impact on Indian education, which now puts a lot of emphasis on science and technology. When the industrial revolution began, the Western education system was enforced on the rest of us to groom obedient factory workers. Probably it was the need of the hour.
However, we completely lost the taste of our very own Gurukul system in the process. A system that was designed to bring out the best in every individual so that everyone can excel in their sphere of life. Western culture has also influenced Indian attitudes and values, with many young Indians adopting a more liberal and individualistic outlook. That is an individual choice, but you will reap greater rewards if you uphold the traditional Indian values of family, community, and respect for elders simultaneously.
It's interesting to note that Indian culture has a rich history of achievements that many Indians are not aware of. For instance, Indian workers, sculptors, and elephants built the Baalbek temple in Lebanon 4300 years ago, and Indian sculptors put a lotus on the ceiling of the temple, proving Indian influence.
Tamil kings also built Angkor Thom and Angkor Wat in Cambodia, which are the largest religious buildings on the planet, with intricate engineering and design. Sadly, Indian children do not learn about these achievements in their history books, and the lack of pride in Indian culture prevents people from wanting to protect and preserve it.
The Tension between Preservation and Progress
Spiritual leaders like Sadhguru and BK Shivani say that the West's influence has led to bad cultural changes that have caused India to lose its traditional values. For starters, if Indians start valuing and wearing their unique weaves, they can be saved from dying out. We need to rediscover our cultural roots and return to old ways of living, like yoga and meditation, in order to live happy lives. There's a pressing need to balance the positive impacts of Western influence with preserving Indian cultural identity and heritage before it's too late.
India is a country with more than 22 official languages and many different religious and cultural practices, and yet English is becoming a dominant language, especially among the youth. I guess the British left their mark after all.
But it's not just the language that's threatening our cultural heritage. Many historic buildings, monuments, and archaeological sites in India are under threat due to neglect, urbanisation, and climate change. For example, the Taj Mahal, one of India's most iconic landmarks, is facing structural damage due to pollution. I mean, how many more selfies do we need in front of it before we start taking care of it?
Traditional cultural values often clash with more progressive views on social issues like gender equality, caste discrimination, and LGBTQ+ rights. For example, homosexuality was no longer a crime in India in 2018, but there is still a lot of pushback against accepting LGBTQ+ people. Come on, India, it's 2023!
Traditional forms of expression in art and literature are often sidelined in favour of Western-style art and literature. For instance, English-language literature is often more popular and prestigious than literature written in regional languages. Traditional jobs and industries in India, like farming and weaving on a handloom, are in danger because modern industries and global trade are a lot more profitable. It's like we're forgetting the very things that make us unique.  We're forgetting our own stories.
But let's not lose hope. It's important to note that this tension is not a new phenomenon. India has a long and complex history of negotiating between tradition and modernity. However, the rapid pace of development and globalisation in recent years has intensified this tension.
One area where this tension is particularly evident is in the realm of education. On the one hand, the government is promoting, and many Indians are embracing, traditional forms of knowledge like Ayurvedic medicine and yoga. On the other hand, there is a growing emphasis on Western-style education, which is seen as necessary for success in a globalised world.
So, how can we navigate this tension between preservation and progress? One approach is to embrace a more nuanced understanding of our cultural heritage. This means recognising the problematic aspects of our history and culture while also celebrating the positive aspects. It also means being open to new ideas and influences while still maintaining a connection to our roots.
Promoting sustainable development that is based on local knowledge and practises is another way to help. This means finding ways to balance economic growth with environmental and social sustainability. It also means recognising the value of traditional occupations and industries and finding ways to support them.
Ultimately, the tension between preservation and progress is not a binary choice between one or the other. It's a complex and ongoing negotiation between the two. Different individuals and groups may have varying perspectives on what constitutes progress and what should be preserved. However, by embracing a more nuanced and sustainable approach, we can find ways to navigate this tension and build a better future for India.
Can We Go Back? Should We?
Now, let's finally address the question on everyone's mind: can we go back to a time when Indian culture was pure and untouched by Western influence? The short answer is no. It's impossible to turn back the clock and erase centuries of influence and globalisation. And let's be real, some aspects of Western influence have been positive, such as advancements in technology and medicine.
The more important question is: Should we go back? Do we want to live in a world where Indian culture is frozen in time, never evolving or progressing? Or do we want to embrace the opportunities that come with a globalized world, while still preserving our cultural heritage?
In my opinion, the answer is clear: we need to find a balance between preservation and progress. We can't ignore the benefits of modernisation, but we also can't let our cultural heritage disappear. We need to find ways to embrace progress while still preserving our unique identity.
One way to do this is to celebrate and promote traditional arts and crafts, while also embracing modern design and innovation. For instance, we can promote traditional handloom sarees while also incorporating modern designs and patterns. We can also use traditional techniques to create modern, eco-friendly products.
Another way to find a balance is through education. By educating ourselves and future generations about the importance of cultural heritage, we can ensure that our traditions and values are passed down through the generations. We can also learn about other cultures and find ways to incorporate new ideas and practises into our own.
Remember, imparting education is crucial, since our children are the flag bearers of the future. Only when they see and soak up our rich, unadulterated, and open for debate cultural heritage will they be able to pass it on, preserving our roots in return.