Let's kick things off by talking about the elephant in the room – Artificial Intelligence or AI. It's that super-smart, borderline magical tech that's making a splash everywhere, especially in our workplaces.
But hold on, before we jump in, let's get on the same page about what AI really is. In a nutshell, it's a branch of computer science where machines are designed to mimic human intelligence. It's about creating smart systems that can think, learn, problem-solve, and even understand human language. Sounds pretty cool, right?
Well, it's not all sunshine and rainbows. As AI is elbowing its way into our jobs, it's not just changing how we work but also who does the work. Yes, you heard that right! Machines are taking over tasks traditionally done by humans.
Now, this is where the plot thickens. As it continues its invasion, there's a growing sense of fear and unease simmering in boardrooms and cubicles alike. Companies are worried about how to manage this shift, while employees are losing sleep over whether they'll soon be replaced by a shiny, new robot.
So, strap yourselves in and prepare for a wild ride. This AI revolution is spreading like wildfire, sparking a cocktail of excitement, fear, and uncertainty. The future of work as we know it is on the line!

AI and Job Displacement
You know those tech behemoths we all admire – Microsoft, Google, Meta? Well, turns out their employees might not be sleeping easily these days. Why, you ask? One word – Artificial Intelligence.
From recent whispers in the corridors of Silicon Valley, these tech titans are shedding employees faster than a husky sheds its winter coat. Tightening the purse strings, they're pumping resources only into the "most likely to succeed" projects. Think of it like a reality show where only the most promising contestants get to stay.
But guess what? The ex-employees are flipping the script. They are either joining the startup bandwagon or getting in the driver's seat themselves. It's a speed game for them – faster to market, bigger the jackpot.
However, there's a fly in the ointment. Some folks are grumbling about the tech giants' slow race to the AI finish line, as they seem to be more focused on aligning with their already successful ventures. A far cry from the exciting randomness we've come to expect from them, isn't it?
Now, here's the cherry on top – the hottest AI companies on the block? Many of them are the brainchildren of ex-Googlers. Character AI, Cohere, Adept – heard of these? All ex-Googler founded, all giving the big boys a run for their money.
What's more, AI is not only raining on the tech parade but also spreading its roots far and wide. Customer service? Check. AI has got it covered. At Octopus Energy, a UK-based energy supplier, AI is hustling hard, doing the work of a whopping 250 humans! It's not just about quantity, it's about quality too – AI has been hitting an 80% customer satisfaction score, leaving the skilled human workforce trailing behind at 65%.
But wait, there's a twist in the tale. This rapid spread of AI could lead to a job market earthquake, the likes of which we've never seen. We're talking "huge and rapid dislocation" as some experts are cautioning.
A Goldman Sachs report paints a rather grim picture, suggesting AI tools like ChatGPT could shake up the labor market and potentially impact a staggering 300 million full-time jobs worldwide. The white-collar brigade, especially those in legal services and administration, might be in the eye of the storm.
Embracing AI for Unstoppable Marketing Efficiency and Creativity

Artificial intelligence (AI) is becoming a big part of our daily lives, from our phones and cars to the way we're marketed to. But, did you know that many marketers are still hesitant to embrace AI? That's because they're afraid they'll lose control and the personal touch that's so important in marketing.
Here's the thing, though: while AI has the ability to learn and predict better than most marketers, it lacks the human qualities that make marketing successful, like tone, personality, and creativity. So, should marketers fear AI? The answer is no, but they should definitely be cautious.
Let's take a look at the pros and cons of AI in marketing. On the one hand, AI can optimise campaigns and identify trends that humans might miss. On the other hand, it can't replicate the qualitative and artistic side of marketing, which is where human input is needed.
But guess what? AI isn't meant to replace humans in marketing – it's a tool to be used alongside human skills and creativity. When humans and AI work together, they create a Marketing Cyborg, which is a perfectly balanced blend of man and machine. The Marketing Cyborg is capable of almost anything, and it's what marketers should strive to be.
Some of the biggest and most successful companies in the world, like Amazon, Facebook, and Google, have AI built into their businesses. Consumers respond well to AI, and the marketing industry could greatly benefit from embracing this technology. Although the fears surrounding AI marketing are reasonable, giving up control is necessary to stay competitive in a world where AI is becoming more prevalent.
For example, within search marketing, AI marketing tools can help in advertising by generating ads, bidding smartly, and providing campaign recommendations. This makes it easier to learn about audiences, improve ad performance, and test new strategies.
But the benefits of AI marketing don't stop there. AI makes digital marketing more efficient, which frees up the team to work on creative and original ads that drive results for clients. By embracing AI marketing tools and functioning as a Marketing Cyborg, you can elevate your work to a level that's far beyond what's possible with human marketing alone.
AI Titans Clash
In the ever-evolving world of artificial intelligence (AI), a battle is brewing. Giants like Ant Financial, Google, Meta (Facebook) and Alibaba are harnessing AI and data networks to revolutionise industries and spur unprecedented growth. Their secret weapon? A core structure known as the AI factory.
The AI factory, the beating heart of these digital behemoths, drives decision-making processes and streamlines operational workflows using data, algorithms, and robust infrastructure. It's an innovation powerhouse, redefining competitive advantage by controlling digital networks and reshaping strategy, business design, and leadership.
However, it's not all smooth sailing. This digital revolution is a double-edged sword, aggregating harm and exacerbating bias and misinformation on a grand scale. Unfettered growth carries with it the spectre of social turbulence, market concentration, and increased inequality. The challenge for businesses is to balance innovation with responsibility.
Microsoft is currently leading the charge in the generative AI space with its array of AI-powered products. Google, though close behind, has yet to fully integrate generative AI into its flagship product, Google Search.
Luke Sernau, a senior software engineer at Google, offers an intriguing perspective on this rivalry. He believes the real threat to these tech titans is not each other, but the burgeoning world of open-source technology. Sernau suggests that open-source models, such as Meta's LLaMA, are gaining traction due to their performance, adaptability, and cost-effectiveness. He boldly states that Google has "no secret sauce" and their best hope is to learn from and collaborate with developments outside Google.
In the Asian arena, Chinese tech giants Baidu, Alibaba, Huawei, Tencent, and JD are making significant strides in AI development. From chatbots capable of generating texts and images in English and Chinese to AI systems that detect user input behaviour, they're pushing the boundaries of what's possible.
The AI landscape took another exciting turn recently when Google announced its latest AI language model, PaLM 2. Touted as a competitor to OpenAI's GPT-4, PaLM 2 boasts enhanced logic and reasoning capabilities and proficiency in over 100 languages. Google's research indicates that PaLM 2's proficiency is so high that it could even be used to teach languages.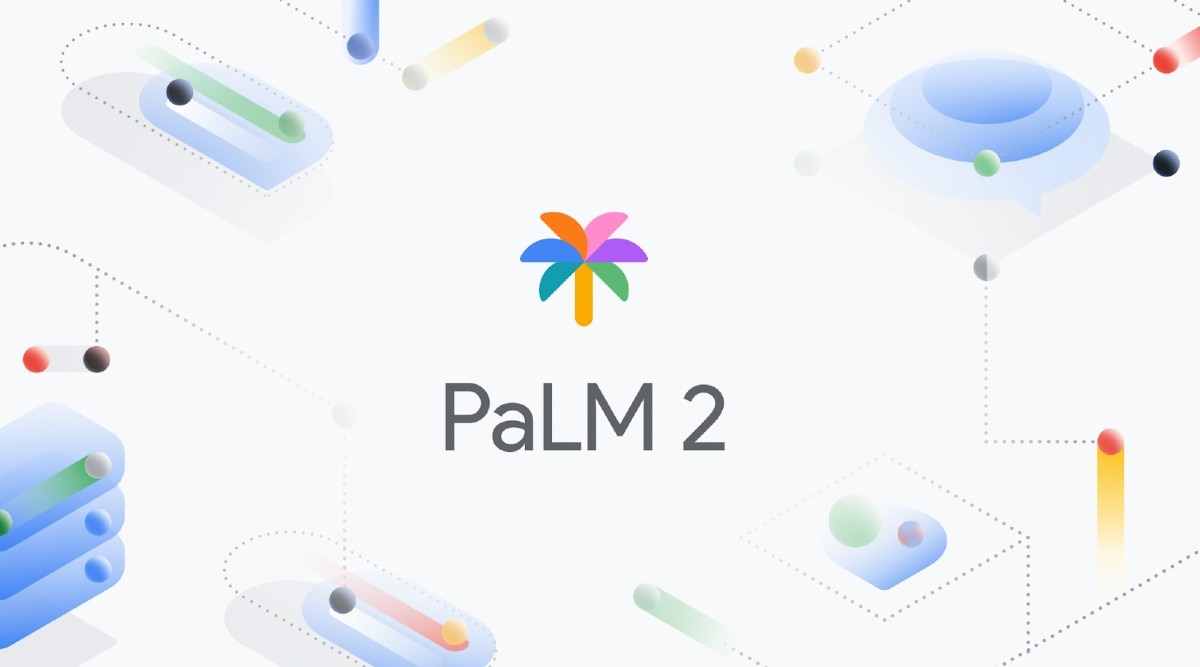 Google is also flexing its enterprise muscle, with versions of PaLM 2 trained on health data and cybersecurity data. PaLM 2 is already powering 25 features within Google's domain and enhancing Google Workspace applications.
Afterword
The future of AI seems to be leaning towards smaller, more compact models. Google's Gecko, the most lightweight version of PaLM 2, can function on mobile devices, indicating a move towards enhanced privacy and cost-effectiveness.
But, there are concerns. Legal issues around the use of training data, often scraped from the internet, are coming to the fore. Furthermore, AI systems are prone to "hallucinations," generating unfounded information.
In this AI showdown, the stakes are high, and the challenges are many. As the AI era evolves, it's clear that while AI holds great promise, it must be handled responsibly. The future of AI is undoubtedly thrilling, but it's also riddled with quandaries that need addressing.
Stay tuned, folks. The AI journey is far from over. There's more to come from these titans of technology, and we'll be here to keep you in the loop!