Marketing is rapidly moving online. The majority (72%) of advertising dollars are now allocated to digital media, which accounts for 55% of all marketing efforts. In 2021, advertisers will spend $436 billion on digital media, compared to $196 billion on traditional media.
You get the big picture, but are you aware of all the pieces that you need, to make that marketing effort really count? Let's take a look.
This article will serve as an introduction to digital marketing, outlining its purpose and detailing its numerous components—the pieces of digital marketing that all need to work in sync for the marketing campaign to fly.
Here we will discuss:
Digital marketing: your gospel of business promotion
What comprises digital marketing components
Is there a digital marketing component that may work specifically for me?
Conclusion
Digital marketing: your gospel of business promotion
Advertisements in print publications may not be as effective as they once were now that 60% of the world's population is so used to and hooked on social media. Thanks to digital marketing, businesses are able to expand their customer base by tapping into the customer data collected online.
Now you must be thinking, "How can I benefit from digital marketing?" and "What's in it for my organisation?" Well, here's what:
Increased brand awareness: Digital marketing allows your company to reach a wider audience, which can help increase brand awareness.
Cost-effectiveness: Digital marketing is generally more cost-effective than traditional marketing methods, as it will allow you to reach a targeted audience without incurring the costs associated with traditional advertising methods such as print or television ads.
Greater reach: With digital marketing, your company can reach a global audience rather than being limited to a specific geographic area.
Enhanced customer engagement: The right digital marketing components allows for more interactive and personalised communication with customers, which can further help you in increasing customer engagement and satisfaction.
Improved conversion rates: By using targeted advertising and marketing strategies, your company can increase the likelihood that its marketing efforts will result in conversions (e.g., sales or leads).
Finally, it's easier to track and measure results: Digital marketing campaigns can be easily tracked and measured using tools such as Google Analytics. This allows you to see which strategies are most effective and make robust data-driven decisions at the click of a finger!
What comprises digital marketing components
Understanding the many digital channels available is crucial for the future success of your digital marketing plan. However, digital marketing encompasses a wide range of digitally enabled marketing tactics that may be broken down into eleven distinct pieces or components:
1. Search engine optimisation (SEO)
SEO is often described as the "backbone" of a website, and we all know how important a backbone is!
SEO helps you improve your content for your target audience and boost its position in search engine results pages (SERPs). You aim to land in the top 5 results displayed in search engines, where 67% of the clicks go.
By optimising their websites for search engines, businesses can ensure that their pages always appear toward the top of the results shown. The result is a boost in recognition and interest, which in turn increases business, brand awareness, and sales.
2. Social media marketing
Social networking helps boost sales performance for 78% of salespeople, and those with over 5,000 LinkedIn connections are more likely to hit their targets. So social media cannot be missed!
The first social media site, "Myspace," launched all the way back in 2003, making social media marketing a well-established practice. Since then, it has developed into a vital part of modern online advertising. As an interactive marketing technique, social media marketing involves the creation of social media profiles for the purpose of promoting a product or service.
Social media marketing's primary objective is to connect with current and potential clients via several online mediums.
3. Content marketing.
There is no higher value than content in the eyes of marketers. Allow me to explain why.
When you decide to sell a product or service, what do you do? You need to educate them about your offering and make them believe that you have what they have been looking for.
Educating consumers about a product or service increases the likelihood that they will make a purchase, making authentic content the single most important aspect of selling and marketing. A company's website conversion rate and search engine rankings can both benefit from well-crafted content. which is every marketer's dream; therefore, 70% of marketers actively invest in content marketing with a special focus on videos.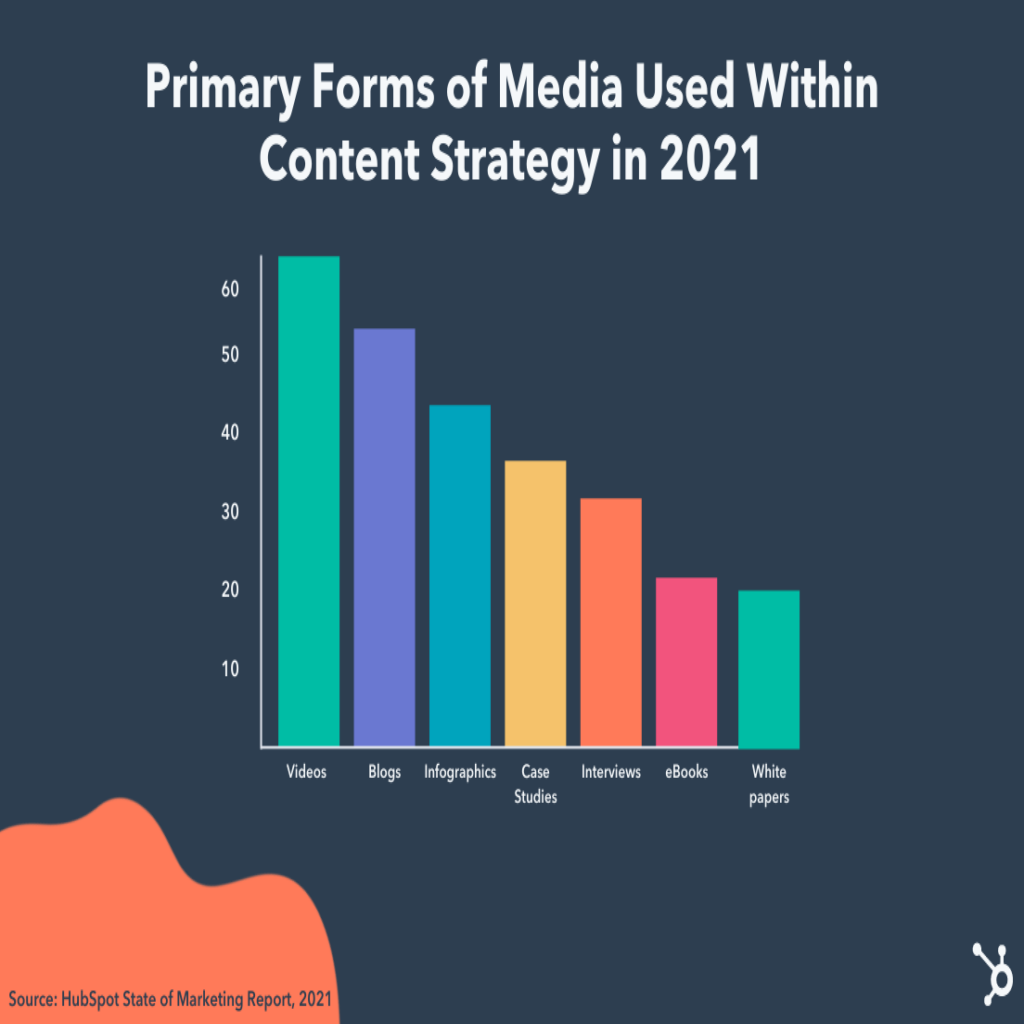 With content marketing, businesses have a system in place for producing, disseminating, and analysing their marketing material. Therefore, it's not surprising that so many businesses are opting to expand their reach using content. However, despite the clear effectiveness of content marketing, it requires grit and the capability to create engaging content pieces, a skill that the majority of startups (72%) lack.
4. Affiliate marketing
Let me give an example for this one.
There's a company that sells a product or service online and wants to expand its reach. The company signs up with an affiliate marketing network, such as Commission Junction or Amazon Associates, and provides a unique link for the affiliates to use in their marketing efforts. This link is typically a special URL that tracks the sales generated by the affiliates.
Now, when the affiliates promote the company's products or services through their own marketing channels, such as social media, blogs, or websites, and a potential customer clicks on the affiliate's link and makes a purchase, the affiliate earns a commission. The commission is typically a percentage of the sale price or a fixed amount. The company tracks the sales generated by each affiliate and pays out the commissions on a regular basis, such as monthly or quarterly.
Affiliate marketing is a type of performance-based component of digital marketing in which a business rewards one or more affiliates for each visitor or customer brought by the affiliate's own marketing efforts. It can be an effective way for businesses to reach new customers and for affiliates to earn a commission by promoting products or services they believe in.
5. Pay-Per-Click (PPC)
Pay-Per-Click (PPC) advertising is a component of digital marketing that facilitates the placement of advertising inside SERPs. PPC advertising is a form of paid search advertising in which businesses pay to have their ads shown alongside search engine results. It is one of the best digital marketing components to invest in and is usually 10% of the digital marketing budget. It drives twice as many people to a website as search engine optimisation (SEO) and generates a 200% ROI. Yes, that's correct, a whopping 200%.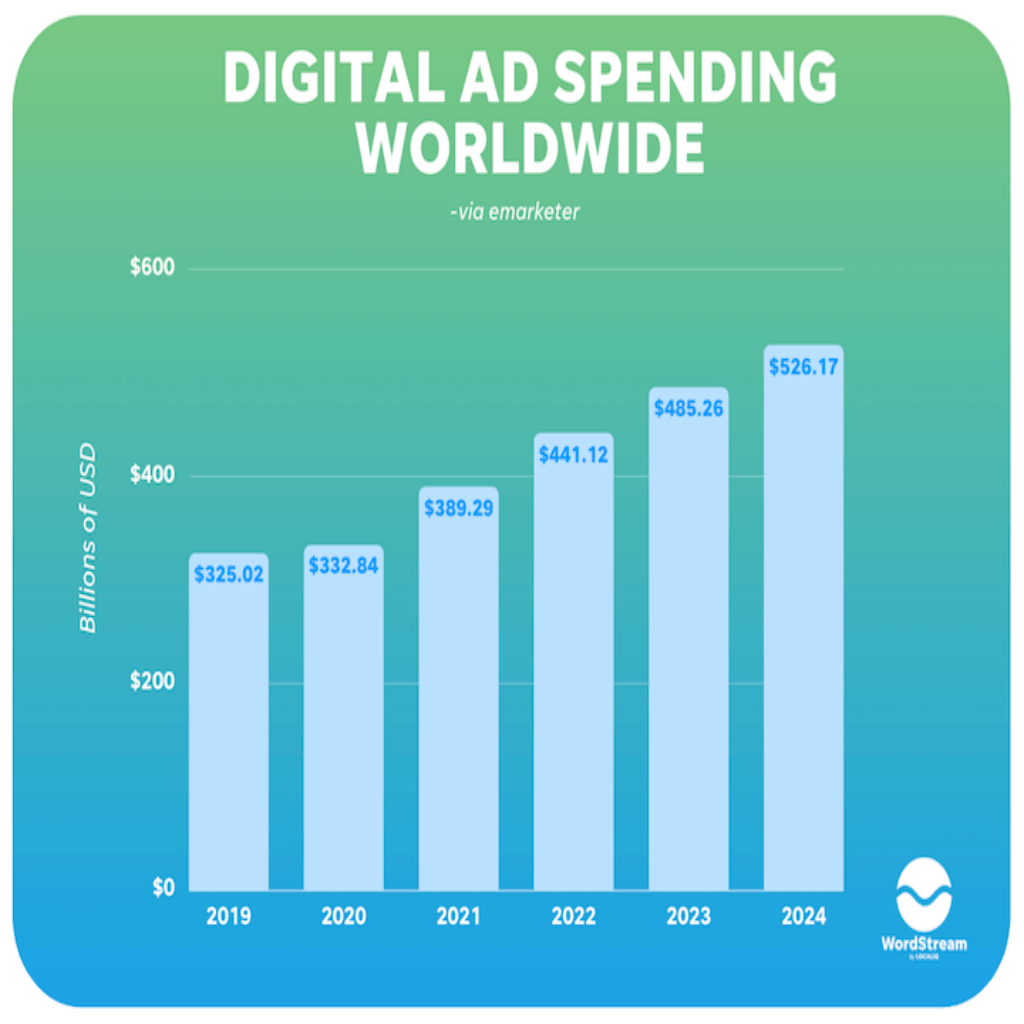 What's more? The use of PPC allows you to target certain demographics and geographical areas among your customer base. It's great for targeting a specific niche audience and increasing conversions.
6. Video marketing
Video content has emerged as an important driver of website traffic over the past few years, according to 87% of marketers.
Digital video marketing is a powerful strategy for boosting conversions and building your brand's reputation. As a bonus, it increases conversions and brings in new leads. Brands frequently use video marketing to show off the features and benefits of their products. Video advertising is widely used by companies nowadays, specifically as testimonials. For instance, you may see a demonstration video of the Bragi Headphones. However, only 30% of companies even attempt video marketing because of its high cost and difficulty.
7. Using SMS for advertising
SMS marketing is an emerging kind of digital advertising that helps businesses get in touch with their clients at little cost. Many sectors, including construction, retail, and healthcare, have adopted this practice in recent years. Typically, businesses would send out brief text messages to their clientele informing them of sales, discount codes, or other news. SMS marketing, when executed properly, is an inexpensive method of contacting many potential clients.
8. Website marketing.
Given the prevalence of the internet in today's society, it is only natural to move your business online. In today's business environment, digital marketing strategies like e-commerce and social media advertising are indispensable. Having a well-designed, user-friendly website that effectively communicates with customers and showcases a company's brand is now a must. A website's primary purpose is to promote a company's products and services. It should be quick, mobile-friendly, and flexible while also providing clear and succinct information that is easy to follow and understand.
9. Using Email to Market Your Business
Any guesses on the ROI of email marketing? Brace yourself as I reveal it to you. It's a massive 4400%.
To promote products and services online, email is one of the most efficient and often-used methods. Emails may be used to promote seminars, sales, instructional content, and other products and services, as well as to contact consumers directly. 55% of firms use personalised email offers to increase client engagement and spotlight their brand. 72 percent of those who don't do this claim they can't think of interesting content ideas.
10. Marketing automation.
Marketing automation is leading the ways in which marketers generate, nurture, and capture leads in the new digital marketing era, catering to the needs of more than 76% of companies. Automated software makes it possible for businesses to handle massive amounts of data from several client touchpoints. Due to its speed and capacity to give speedy turnaround on client engagement and decision-making, marketing automation software has also been growing in popularity among small and medium-sized businesses.
11. Web Analytics.
Web analytics is the desert after a scrumptious meal!
One of the most important aspects of any digital marketing strategy should be web analytics because of the wealth of information it gives regarding the effectiveness of your website. Site visits, traffic sources, conversion rates, bounce rates, and more can all be monitored with the use of this technology. In a nutshell, the results of all your efforts can be mapped and monitored here.
Is there a digital marketing component that may work specifically for me?
During the last several years, digital marketing has seen a dramatic transformation. It has become an essential tool for modern enterprises, and businesses are scrambling to find the most effective ways to include it in their marketing mix. Search engine optimisation (SEO), social media, mobile applications, and website development are just some of the channels you may employ to further your digital marketing initiatives. There are some digital marketing techniques that are widely regarded as necessary for all organisations to follow, but what works for you could be unique. The question is how you intend to put these digital marketing tools to work.
For example, if social media is your marketing tool of choice, how will you employ it to reach your target audience? You may only want to provide a blog post or two on social media, but what about content marketing?
By now you must have noticed, how every piece of the digital marketing component works together. The possibilities today are endless, but the choice has to be yours.
Conclusion
When it comes to digital marketing, change and growth are constants. Therefore, keeping abreast of developments is crucial for being competitive. If done wrong, digital marketing can have a negative impact and fail to engage customers. It is recommended that those interested in learning digital marketing take a comprehensive approach.