There is now some optimism for the financially struggling airline known as Jet Airways. After being in a state of uncertainty for the past four years, the once-preeminent private airline of the nation will finally return to the skies over India in the year 2023. More than two years after being selected as the successful bidder, a regional court of the country's National Company Law Tribunal (NCLT) in Mumbai finally granted the transfer of ownership of Jet Airways to the Jalan-Kalrock Consortium on January 13, 2019. This came after the consortium was selected as the successful bidder (JKC).
The consortium, which has now taken this step, maintains that it is prepared to bring the airline back into operation as soon as April of this year. According to a spokeswoman for the Jalan-Kalrock Consortium, "Given the trajectory that the NCLT is currently on, we plan to take to the skies in the second quarter of 2023."
If the lenders don't immediately appeal the NCLT verdict to an appellate court or possibly the Supreme Court, that might happen. The spokesperson continues, "With the help of all of our partners and stakeholders, we are fully prepared and ready to launch the airline."
However, looking back, Jet Airways' collapse was largely predetermined. Its balance sheet was in ruins, it owed more than $1 billion, and it was plain to see that it was losing money and, more importantly, market share. Even though the sudden crash of Jet Airways was clear, several people were nonetheless injured. For months, thousands of workers were left without pay.
The question is; how did one of India's oldest and once-largest private airlines end up in such a massive mess?
Understanding Jet Airways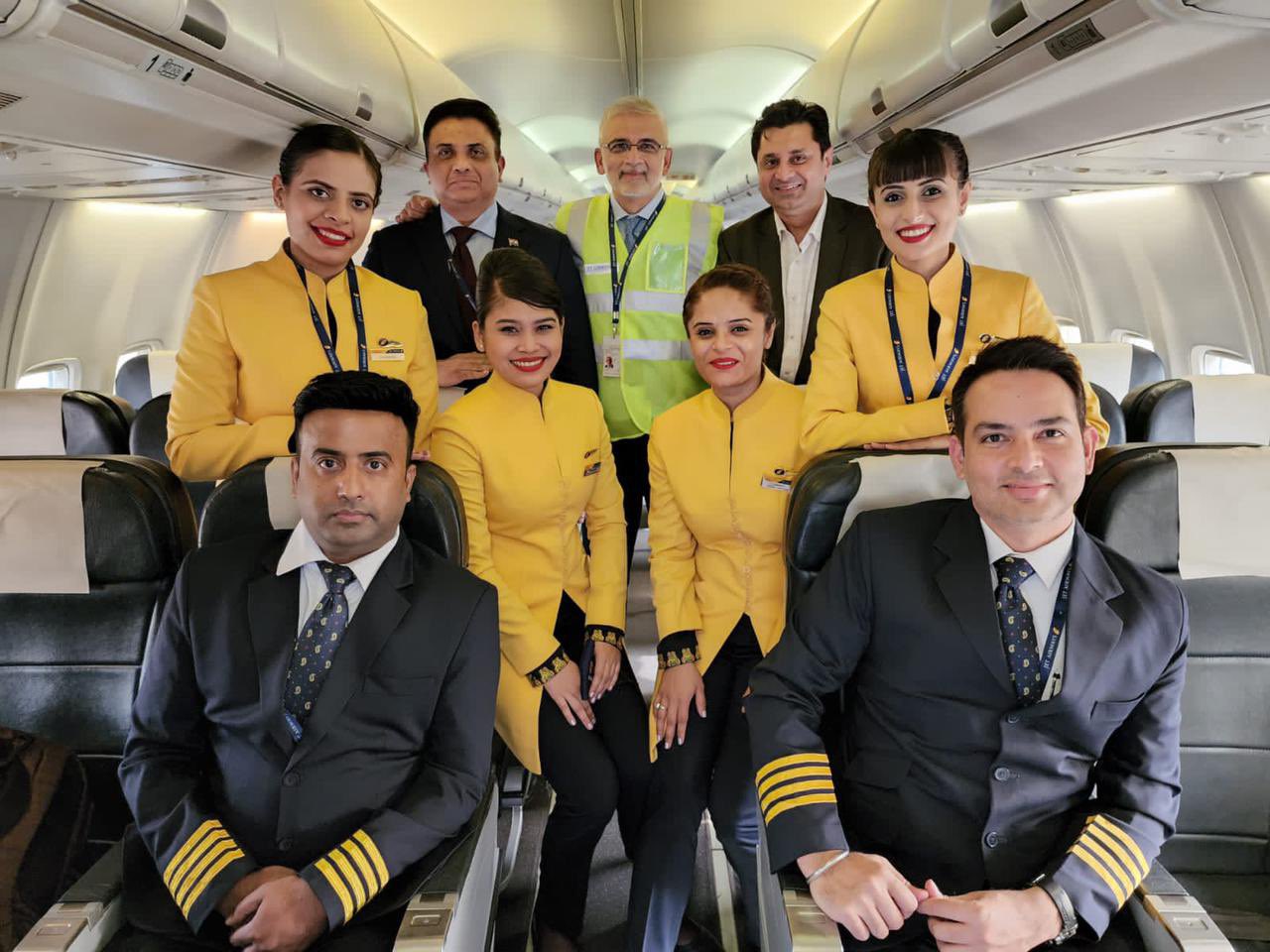 After the deregulation movement of 1991, when private players were finally permitted to enter the aviation industry, Jet Airways' adventure began. With four leased Boeing aircraft, it initially operated as an air taxi service. It wasn't until 1995 that Jet began providing passenger services. Kuwait Airlines and Gulf Air each donated 20%, and the founder of the company, Naresh Goyal, contributed 60%.
Jet Airways quickly increased its market share to 20%, making the scenario excellent. However, the Indian government implemented a law prohibiting foreign firms from owning stock in Indian companies in 1997. As a result, Goyal was given full control of Jet by the two Gulf airlines.
What Ultimately Brought Down The Airline?
Jet Airways was able to maintain profitable operations for a good portion of its history while also benefiting from its position as the dominant player in the airline industry. The years 2006, 2007, and 2008, on the other hand, marked the beginning of a downward trend that has continued to this day!
2006 marked the year that Indigo, along with a number of other low-cost airlines, joined the market.
In 2007, Jet Airways shelled out a ridiculous amount of money to acquire Sahara.
Fuel costs skyrocketed in 2008 as a direct result of the global financial crisis.
Jet's life is made more difficult by low-cost airlines
Let's take a look at how the operations of Jet are being impacted by the Indian airline industry as well as low-cost airlines.
Market in India
It is common knowledge that customers in India are extremely price-conscious across the board in all sectors of the economy. They prioritise saving money, making the most of their time, and working as efficiently as possible, which leads to an extremely low yield and slim profit margins in the Indian airline industry. In addition, compared to the average of 24% across the world, India spends significantly more on gasoline, which accounts for 34% of the country's revenue.
Today's budget airlines provide their passengers with the bare minimum of services required to meet regulatory requirements. Therefore, there won't be any extra legroom, complimentary food, hot towels, or coffee, and there won't be any hot towels either. In addition to it, they have a predetermined seating arrangement. Full-service airlines, like Jet Airways, on the other hand, do offer these extras in addition to their premium seating.
Let's look at the comparison between Indigo and Jet Airways that Buildd did. If Jet Airways and Indigo charge the same amount for a single passenger's air ticket and earn INR 2000 each:
Due to Indigo's reduced overhead, it can now afford to offer its tickets for less. That is what it accomplishes. Low-cost carriers purposefully sell tickets at a considerably lower profit margin in order to undercut the full-service competition. Indigo still gets a profit of INR 120 even if it sells the ticket for INR 1400. However, Jet Airways loses 180 INR for the same fare.
Overall, despite having a bigger market share, Jet Airways was struggling as a result of the narrow profit margins pushed by low-cost carriers. Indigo was eroding Jet's market share slowly but surely, further hurting it. India is renowned for having the most affordable airfares as a result of this dynamic. The majority of players prefer to increase volume over cost!
Loss-making acquisition
In 2007, Jet Airways purchased Air Sahara in order to increase its market share and build a subsidiary for the firm that would operate at lower costs. There are a number of expenditures that have been attributed to this purchase by a variety of sources; but, according to Wikipedia, Jet Airways made an investment of 340 million dollars in the Sahara.
The consensus among the business experts was that Jet had spent an excessive amount for a company that was operating at a loss. Because of this deal, Jet's balance sheet was irreparably harmed, and the company's debt quickly began to accumulate to the point that it was no longer controllable.
What will now transpire with Jet's relaunch?
Jet CEO Sanjiv Kapoor recently clarified that although the airline denied placing employees on leave, it had to make some "temporary decisions" as a result of circumstances "beyond our control."
"Jet's cash shortage and operations suspension were not the fault of the team trying to resuscitate Jet. With more funding, more options for customers, more employment is created, and the restoration of former jobs, they are attempting to restore the airline. They merit all of our admiration," remarked Kapoor.
Before being forced to stop operations in April 2019 due to financial difficulties, the 30-year-old Jet Airways flew 600 domestic flights and 380 international ones. It has been attempting to turn things around since 2020, when it found new promoters.
The entire situation has now lasted four years despite numerous attempts to save the failing airline. Last Monday, the Jalan-Kalrock partnership received approval to purchase Jet Airways. Nevertheless, despite the encouraging news, Jet continues to take hits. Just yesterday, Mumbai police confiscated four Jet aircraft due to unpaid employee debts.
With the new owner, Jet Airways will be managed more effectively. The business won't be able to quickly forget its past, though. We will largely have to wait and see since the revival is scheduled to occur in 180 days!