BIG4 Holiday Parks, the largest brand in its category, has launched its latest 'GO BIG' campaign, encouraging Australian travellers to experience that electrifying feeling of booking a holiday at one of its nationwide parks. The campaign is comprised of a series of commercials that highlight fictional customers in mundane, everyday situations, who then decide to 'GO BIG' and book a getaway at one of BIG4's over 200 parks and partner parks around the country. Created by The Pangea Agency, the ads capture the excitement and joy of the 'just booked' feeling, as well as the lasting memories that await guests at BIG4 Holiday Parks.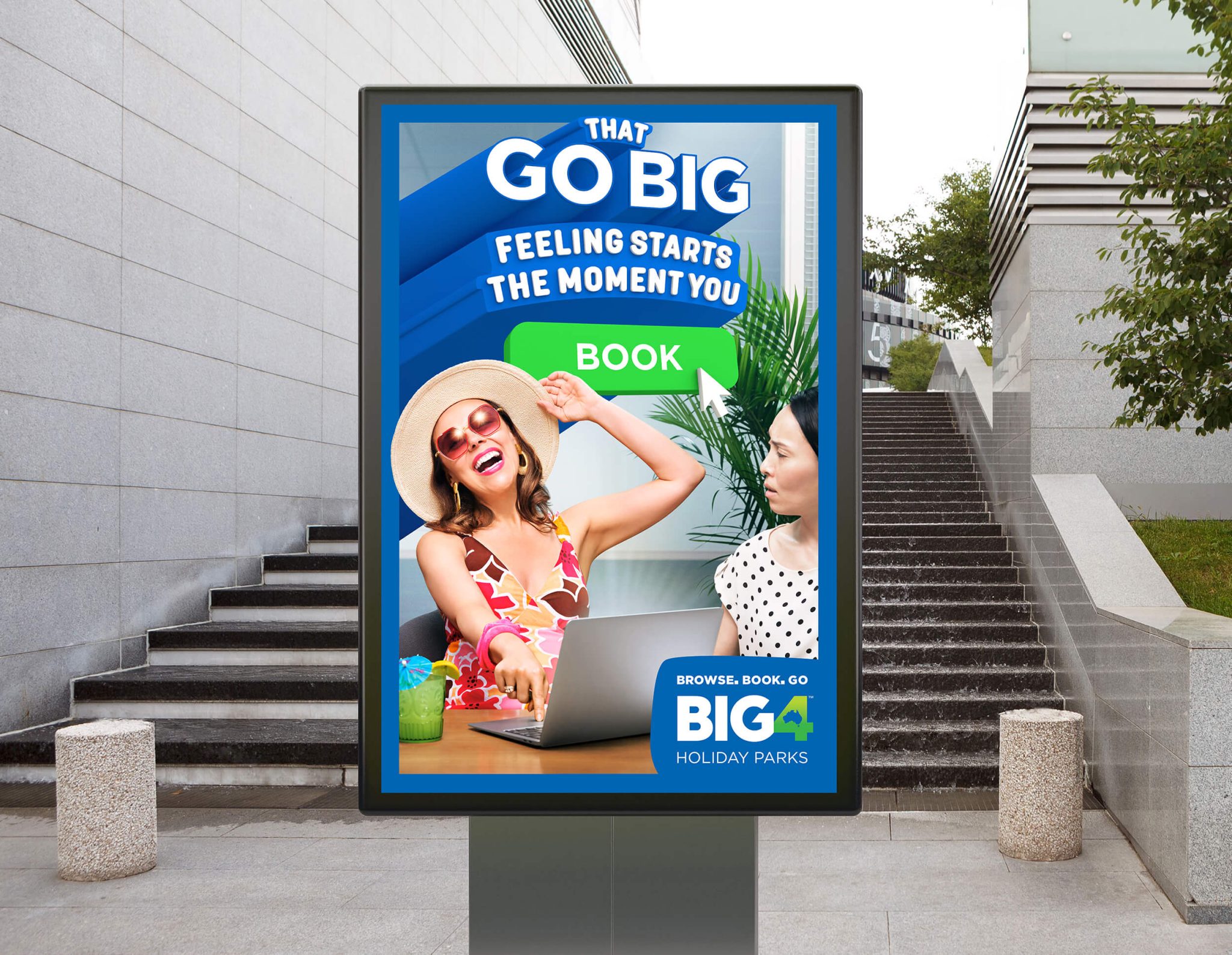 Head of Marketing at BIG4 Holiday Parks, Tash Prendergast, said the new campaign is aimed at targeting the brand's three major customer segments: moment-making families, good-life boomers, and next-generation road trippers. Families and older people are common caravanning and camping customers, but Next Gen Roadtrippers are a new and important market for BIG4 because they are digitally savvy young couples who could become customers for life.
The 'GO BIG' campaign was designed to communicate the fun and cheerful personality of the BIG4 brand, while also highlighting the significant investments that the company has made in expanding its network of holiday parks across Australia. The ads will be shown on TV, outdoor billboards, digital media, and social media starting in mid-March 2023, and will play a critical role in positioning BIG4.com.au as the best place for travellers to research, find, and book their next getaway.
Tommy McCubbin, the creative director at The Pangea Agency, explained that the desire to escape the routine and look forward to something exciting served as the campaign's inspiration. He said, "When we finally hit 'book' on a BIG4 holiday, we feel an instant lift. We start planning the details of our trip; activities with the kids, dinners by the fire, preparing the caravan—and we start vicariously living that holiday through our future selves. We took this insight and turned it into the big campaign idea: That GO BIG feeling starts the moment you book!'"
To watch two of the three TVCs and billboard advertisements, click here. Stay tuned for the third instalment, to be released in April.