Have you ever heard of network marketing? It's like a secret society where you sell products and recruit other people to do the same. Think of it like a pyramid scheme, but legal and with less guilt.
Now, let's take Herbalife as an example. It's a global nutrition company that operates in over 90 countries worldwide. They sell a variety of products, including protein shakes, supplements, and skincare products. And the company uses a multi-level marketing business model, where their distributors are responsible for selling the products and recruiting new distributors. According to data from Statista, the company generated revenues of around $5.8 billion in 2021, which is 4.7% growth from 2020. That's a lot of protein shakes!
Similarly, we have Amway. Another global direct selling company that operates in over 100 countries worldwide. They sell a wide range of products,s including health, beauty, and home care items. And like Herbalife, Amway also uses a multi-level marketing business model. According to data, the company generated revenues of around $8.9 billion in 2021.
The advantages of network marketing are numerous. For instance, it allows companies to grow exponentially through the connections they can make with distributors. It also eliminates the need for advertising, saves money, is efficient, generates exponential earnings, and allows you to establish a strong online presence. Companies like Tupperware, AIM Global, Nikken, Youngetivity, and Amway are some of the successful examples of network marketing.
Another advantage of network marketing is that it allows for flexibility and freedom for the individual distributors. Many people use it as a side hustle or a way to earn extra income while still maintaining their full-time job. According to a report, direct selling made $186.9 billion USD in 2021.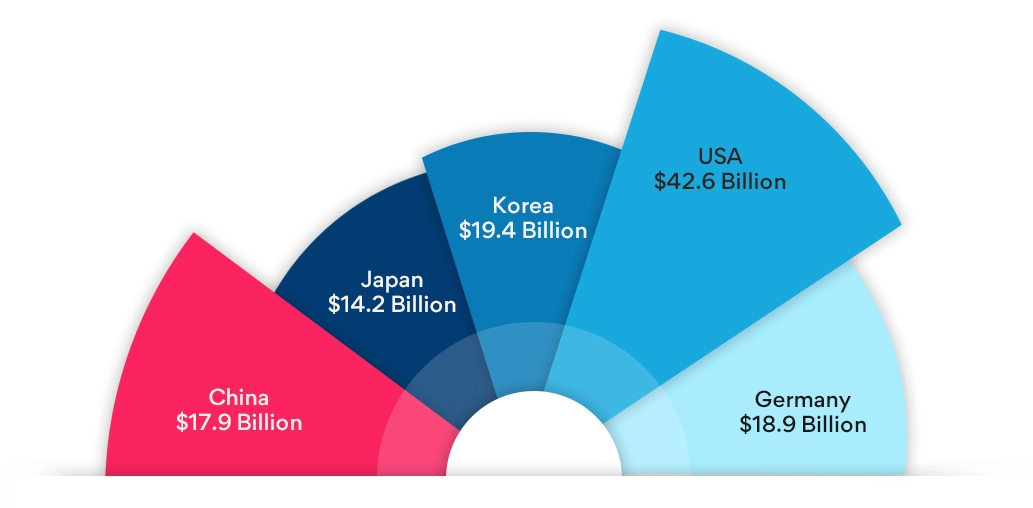 Additionally, the average income for part-time direct sellers is $2,400 per year, while the average income for full-time direct sellers is $47,000 per year. That's a nice side income to have! And let's be real, who doesn't love a little extra cash in their pocket?
But, like with anything in life, nothing comes easy. and network marketing is no exception. It takes a lot of hard work and dedication to make it work. You have to be a natural born salesman or woman. And let's not forget the constant rejections and the occasional door slammed in your face. But hey, if you can handle all that, the rewards can be great. You can create your own income, achieve financial freedom, and maybe even retire early. And let's not forget the added bonus of being able to afford all the vitamins and skincare products you can handle.
Another important aspect to consider is the company and product. It's crucial to research the company and their products before joining as a distributor. Make sure they have a good reputation, provide quality products, and have a strong support system in place for their distributors. No one wants to be stuck selling a product they don't believe in or for a company with questionable practises. However, here are 5 companies raging on MLM,to inspire you
1. AIM Global
There's a good chance that if you're a network marketer and you live in Asia, you've heard of Alliance In Motion Global (AIM) Global. This business enjoys great popularity and respect and has been operating for more than 14 years and provides a huge selection of goods at reasonable prices. An industry leader in multilevel marketing and direct selling, AIM Global has more than 5 million distributors in 150 countries. The company, which was founded on the idea that its remarkable products, tried-and-true compensation plan, and charitable initiatives could change lives, has been fulfilling its promise for more than ten years.
2. Vestige Marketing
A relatively new MLM business, Vestige Marketing was founded in 2004. They are making rapid progress and have won top awards in India. Health and personal care items are available from Vestige Marketing. Their misssion is to grow to a global level and establish the direct selling standard.
3. Young Living Essential Oils
In the Asian market, Young Living is regarded as one of the best MLM companies. They sell premium essential oils and have been in business for almost 25 years. Their most recent year saw sales surpass $1 billion. Their mission is to uphold their responsibility as stewards to champion essential oils, which are the living energy of nature, by fostering a community of healing and research and encouraging people to live lives of wellness, purpose, and abundance.
4. Nikken
Nikken is well-known for its magnetic products and provides excellent wellness products. In Asia, Nikken has amassed a sizeable following. They are a well-known, trustworthy business with a specialised offering. Nikken's mission is to support people in discovering Active Wellness, which is both straightforward and inspiring.
5. Youngevity
Products from Youngevity can help people feel energetic and young. In Asia, there is a sizeable following for this MLM business. Youngevity is well known for buying smaller, struggling MLM companies and has a stellar reputation in this regard. Their mission is to improve people's lives, including yours, in any way they can. According to the company, this will be accomplished by assisting people in waking up each day energised and full of purpose. Because you live better when you feel better. And there is nothing you cannot accomplish when a sizeable community is there to support and mentor you.
In conclusion, network marketing can be a great opportunity for companies to expand their customer base and for individuals to start their own business and make money by providing customers with goods or services. However, it's important to keep in mind that success in network marketing depends on the individual's effort and dedication, as well as the company and products being represented. It's crucial to do research and choose a reputable company with strong support.